Oil is a crucial resource for energy and consumer products globally. Here we look at how to invest in oil stocks with 3 popular ETFs.
Disclosure:  Some of the links on this page are referral links. At no additional cost to you, if you choose to make a purchase or sign up for a service after clicking through those links, I may receive a small commission. This allows me to continue producing high-quality, ad-free content on this site and pays for the occasional cup of coffee. I have first-hand experience with every product or service I recommend, and I recommend them because I genuinely believe they are useful, not because of the commission I get if you decide to purchase through my links. Read more here.
Introduction – Why Oil Stocks?
With a heavy reliance on oil currently for energy and petroleum products worldwide, investors capitalize on oil stocks by monitoring trends tied to oil reserve levels, which is why the oil market sees such large price fluctuations on a daily basis. Many investors and institutional funds are also turning to commodities like oil for the diversification benefit, so oil is not just for futures traders anymore.
As emerging markets industrialize, their demand for oil grows. Globally, we are still highly dependent on petroleum (crude oil) for a variety of consumer products and industries, and there is currently no substitute. As supply invariably diminishes and demand increases globally, the price of crude oil will rise.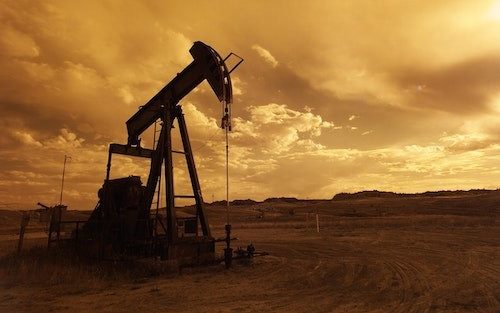 While oil futures are the most direct way to get exposure to the commodity, this carries a high level of volatility and risk. An arguably better way to invest in oil stocks, especially for a long-term strategy, is to use ETFs (Exchange Traded Funds), which are just collections of stocks, for which the value is directly tied to oil futures.
How to Invest in Oil Stocks – 3 Popular ETFs
Below we'll look at 3 of the most popular ETFs to use to invest in oil stocks.
USO – United States Oil Fund
USO is far and away the largest oil fund, with over $4B in assets, the fund from USCF holds mostly short-term futures contracts on WTI crude oil. It has an expense ratio of 0.79%. Buying one share of USO gets you exposure to roughly one barrel of oil. As such, this fund invests in oil directly as a commodity, not through oil/energy companies.
DBO – Invesco DB Oil Fund
The Invesco DB Oil Fund tracks the DBIQ Optimum Yield Crude Oil Index Excess Return, looking at the price of crude oil similar to USO. DBO, however, uses optimization to minimize the carry cost of its futures in a contango market. The fund has over $400M in assets and has an expense ratio of 0.75%.
VDE – Vanguard Energy ETF
Prefer broader exposure to actual oil stocks (think Exxon Mobil, Chevron, etc.) instead of a pool of oil commodity futures? Look no further than Vanguard's Energy ETF. The fund has over $3B in assets and a comparatively low expense ratio of 0.10%. The fund seeks to track the MSCI US Investable Market Energy 25/50 Index. Its top 3 holdings are Exxon Mobil, Chevron, and ConocoPhillips.
Where to Buy These Oil ETFs
All of these oil ETFs are available on M1 Finance. The online broker has zero transaction fees and offers fractional shares, dynamic rebalancing, cheap margin, and a modern, user-friendly web interface and mobile app. I wrote a comprehensive review of M1 Finance here.
---
Disclosures:  None.
Disclaimer:  While I love diving into investing-related data and playing around with backtests, I am in no way a certified expert. I have no formal financial education. I am not a financial advisor, portfolio manager, or accountant. This is not financial advice, investing advice, or tax advice. The information on this website is for informational and recreational purposes only. Investment products discussed (ETFs, mutual funds, etc.) are for illustrative purposes only. It is not a recommendation to buy, sell, or otherwise transact in any of the products mentioned. Do your own due diligence. Past performance does not guarantee future returns. Read my lengthier disclaimer here.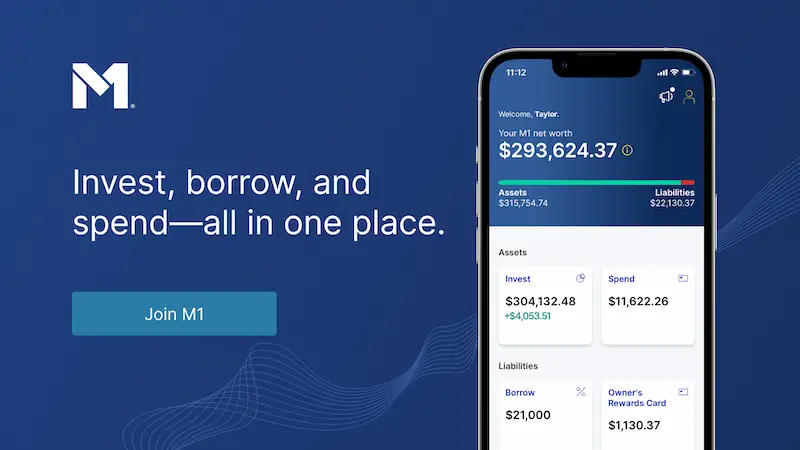 Don't want to do all this investing stuff yourself or feel overwhelmed? Check out my flat-fee-only fiduciary friends over at Advisor.com.