Want to enhance your exposure to the myriad of cannabis and CBD applications? Here we'll check out 5 of the best marijuana ETFs for 2023.
Disclosure:  Some of the links on this page are referral links. At no additional cost to you, if you choose to make a purchase or sign up for a service after clicking through those links, I may receive a small commission. This allows me to continue producing high-quality, ad-free content on this site and pays for the occasional cup of coffee. I have first-hand experience with every product or service I recommend, and I recommend them because I genuinely believe they are useful, not because of the commission I get if you decide to purchase through my links. Read more here.
Introduction – Why Marijuana / Cannabis / Weed / CBD ETFs?
In the context of ETFs, all these terms are pretty interchangeable, even though they sometimes mean different things. CBD contains no THC, meaning it's not psychoactive. Anecdotal reports abound for it alleviating insomnia, joint pain, seizures and more. Cannabis is being used clinically to help with PTSD and anxiety. The world is becoming more accepting of the once-frowned-upon plant colloquially called "weed."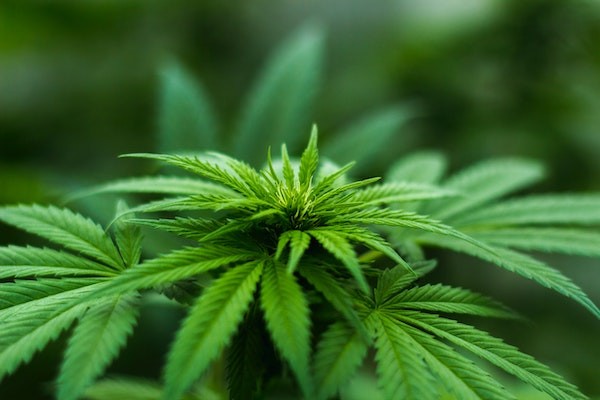 Marijuana and CBD now come in many different forms – oils, tinctures, creams, edibles, etc. The industry has skyrocketed in recent years as cannabis has become more acceptable for both medicinal and recreational use, and support for legalization around the world continues to mount. Most states in the U.S. have legalized marijuana for medical use, and some have done so for recreational use as well.
Note though that your local dispensaries and family-owned shops are not publicly traded companies. Weed ETFs typically hold biotech companies involved in the medical development and applications of cannabis. Pot ETFs may also carry some regulatory risk should the U.S. DOJ choose to prosecute firms at the federal level. Regardless, choices abound and capital inflows to these funds are high, illustrating the popularity of and belief in the industry as a whole.
With weed ETFs, active management may be an attractive feature in this space, as funds may need to be nimble to avoid bad companies that turn on a dime, which an index fund would be forced to hold longer than might be ideal. Weed stocks are notoriously volatile.
Conveniently, the marijuana industry was deemed essential during the pandemic, and it's expected to grow to $34 billion with a compound annual growth rate of 18.2%, according to a recent report by The Arcview Group, a San Francisco cannabis research firm. It's estimated that U.S. states will continue to legalize, and sales are steadily and quickly growing in states that have already legalized.
Marijuana ETFs allow investors to access a diversified basket of stocks without having to pick them individually, which would be very risky. Here are a few to consider.
The 5 Best Marijuana ETFs
The marijuana ETFs below vary in scope, cost, popularity, and selection.
MJ – ETFMG Alternative Harvest ETF
MJ has been around since 2015 and is the oldest and most popular weed ETF, with nearly $2 billion in assets. MJ is broader than some of the other funds on this list in that it also includes tobacco. Specifically, this funds captures companies globally involved in the legal cultivation, production, marketing or distribution of cannabis, cannabinoids or tobacco products.
This fund seeks to track the Prime Alternative Harvest Index, a market cap weighted index composed of companies that legally derive more than half their revenue from cannabis-related activities. Prior to new legislation, this fund avoided U.S. companies, but is now exposed to the U.S. for 38%. This ETF has an expense ratio of 0.75%.
MSOS – AdvisorShares Pure US Cannabis ETF
MSOS is second in line in terms of popularity, with about $1.1 billion in assets, which is pretty staggering considering it just launched in late 2020. This fund is cheaper by 1 basis point compared to MJ above, with a fee of 0.74%.
MSOS is actively managed and looks for cannabis-focused companies in the U.S. and Canada. Companies must be registered with the DEA. MSOS has 24 holdings. The fund also tilts toward smaller stocks than MJ above.
YOLO – AdvisorShares Pure Cannabis ETF
YOLO launched in mid-2019 and has about $500 million in assets. It is also actively managed, but unlike MSOS, includes foreign cannabis-focused companies outside the U.S. Companies must derive at least half of their revenue from the marijuana and hemp industries.
As such, YOLO could be considered more diversified than MSOS above. It also has more holdings at 36.
POTX – Global X Cannabis ETF
Global X has a solid history of thematic ETFs. POTX has a little over $200 million in assets and an expense ratio of 0.50%, making it by far the most affordable fund on this list. The fund looks globally in developed markets for companies with at least half their revenue or assets from the marijuana industry. Companies expected to meet this criterion in the near future are also included.
POTX is about half small caps and half mid caps. Its average market cap is higher than that of YOLO and MSOS, but not as high as MJ. The fund is highly concentrated in Canada at about 64%.
THCX – The Cannabis ETF
THCX from OBP Capital is the least popular fund on the list, with about $190 million in assets. The fund targets firms in the U.S. and Canada with at least half of their revenue coming from the production and distribution of cannabis and hemp, and pharmaceutical or consumer wellness applications.
THCX has an expense ratio of 0.70%.
Where To Buy These Marijuana ETFs
All these marijuana ETFs should be available at any major broker. My choice is M1 Finance. The broker has zero trade commissions and zero account fees, and offers fractional shares, dynamic rebalancing, and a modern, user-friendly interface and mobile app. I wrote a comprehensive review of M1 Finance here.
---
Interested in more Lazy Portfolios? See the full list here.
Disclaimer:  While I love diving into investing-related data and playing around with backtests, this is not financial advice, investing advice, or tax advice. The information on this website is for informational, educational, and entertainment purposes only. Investment products discussed (ETFs, mutual funds, etc.) are for illustrative purposes only. It is not a recommendation to buy, sell, or otherwise transact in any of the products mentioned. I always attempt to ensure the accuracy of information presented but that accuracy cannot be guaranteed. Do your own due diligence. All investing involves risk, including the risk of losing the money you invest. Past performance does not guarantee future results. Opinions are my own and do not represent those of other parties mentioned. Read my lengthier disclaimer here.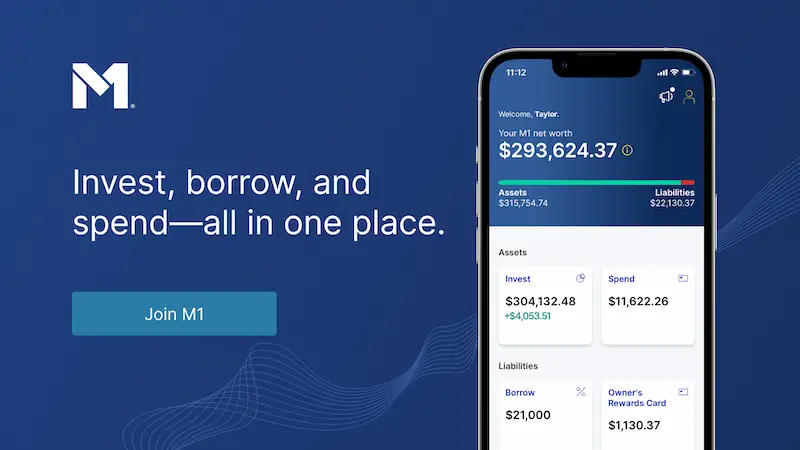 Don't want to do all this investing stuff yourself or feel overwhelmed? Check out my flat-fee-only fiduciary friends over at Advisor.com.