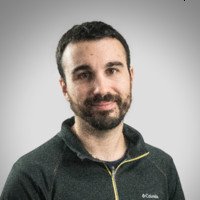 Patrick is an investment analyst and private investor. He has spent his whole career working with financial markets and has previously worked in strategic advisory roles in the asset management, investment banking, and crypto currency industries.

He holds a degree in finance from The Moore School of Business at The University of South Carolina and is a chartered financial analyst. He speaks English, Portuguese, and Spanish.

Patrick regularly writes about some of the investment opportunities he is analyzing on his blog, The Emergent Investor. If you would like to connect with him, the best way to reach him is on LinkedIn.
Disclaimer

Patrick has reviewed content on this site only to ensure that it is financially competent and presented in an ethical manner. He does not endorse any of the products or strategies presented. Everything presented is for informational purposes only and is not investment advice. Nothing presented should be considered a recommendation to buy, sell, or otherwise transact in any product or manner discussed. Furthermore, Patrick has no financial benefit from any of the affiliate links on this site. Please do your own research and seek out a qualified financial professional if needed. You can find a more detailed disclaimer here.