The term "lazy portfolio" refers to a portfolio designed to perform well in most market conditions, that can be held for an extended period without changing the asset allocation leading up to retirement. Popular examples are the traditional 60/40 Portfolio and the Bogleheads 3 Fund Portfolio.
Disclosure:  Some of the links on this page are referral links. At no additional cost to you, if you choose to make a purchase or sign up for a service after clicking through those links, I may receive a small commission. This allows me to continue producing high-quality, ad-free content on this site and pays for the occasional cup of coffee. I have first-hand experience with every product or service I recommend, and I recommend them because I genuinely believe they are useful, not because of the commission I get if you decide to purchase through my links. Read more here.
Lazy portfolios are usually simple, diversified collections of low-cost index funds; no active management, market timing, or stock picking here. Jack Bogle, founder of Vanguard and considered the father of index investing, advocated for the "majesty of simplicity." In this case, "lazy" isn't a bad thing.
Lazy portfolios arguably take index investing even further, taking the guesswork and complexity out of investing, allowing the investor to truly be "lazy" in their investing approach by eliminating the need to choose funds and the allocations thereof; the investor need only occasionally rebalance their lazy portfolio. This saves the investor time and alleviates potential stress and cognitive dissonance related to investing strategies, and also mitigates the investor's own biases. As such, they're perfect for the long-term buy-and-hold investor who wants to be hands-off. These benefits of portfolio simplicity are too often overlooked.
Below is an ever-evolving list of lazy portfolios, with links to my usually-brief analysis/review of each. On each respective page is a link to a pie of ETFs for use with M1 Finance. Whenever possible, I'm usually using low-cost Vanguard funds, or whichever provider has the lowest fees with sufficient AUM.
Similarly, when a particular risk factor is targeted, I've selected the fund with a favorable balance of factor loading, fees, and volume. I try to review and update these regularly as new funds emerge that may be a superior choice.
A lot of people email me asking which is the best lazy portfolio. That's subjective and highly personal; there's no single correct answer. "Best" for one person could mean greatest expected return. "Best" for someone else may mean the lowest volatility. More advanced investors may prefer a lazy portfolio that heavily utilizes factor tilts; others prefer simplicity.
Start by assessing your personal goals, risk tolerance, and time horizon, and choose an appropriate asset allocation. The "best lazy portfolio" is the one that allows you to sleep easy at night, ignore the short-term noise, avoid tinkering, and stay the course.
In most cases of US-only equities, I've also created a global version to capture international stocks for those understandably wanting more diversification.
Comment or email to request a lazy portfolio that I may have missed or haven't seen yet. The list of lazy portfolios below is in no particular order.
Don't want to do all this investing stuff yourself or feel overwhelmed? Check out my flat-fee-only fiduciary friends over at Advisor.com.
Are you nearing or in retirement? Use my link here to get a free holistic financial plan from fiduciary advisors at Retirable to manage your savings, spend smarter, and navigate key decisions.
List of Lazy Portfolios
Bogleheads 3 Fund Portfolio (global stocks, U.S. bonds)
Bogleheads 4 Fund Portfolio (global stocks, global bonds)
Bogleheads 2 Fund Portfolio (global stocks, global bonds)
Warren Buffett ETF Portfolio (90/10)
Hedgefundie's Excellent Adventure (not "lazy," I know; not for beginners)
Custom Emergency Fund Replacement (low risk)
David Swensen Portfolio (Yale Model)
John's High Dividend Pie (for dividend income investors)
Larry Swedroe Portfolio (30/70, small cap value)
---
Disclaimer:  While I love diving into investing-related data and playing around with backtests, this is not financial advice, investing advice, or tax advice. The information on this website is for informational, educational, and entertainment purposes only. Investment products discussed (ETFs, mutual funds, etc.) are for illustrative purposes only. It is not a recommendation to buy, sell, or otherwise transact in any of the products mentioned. I always attempt to ensure the accuracy of information presented but that accuracy cannot be guaranteed. Do your own due diligence. All investing involves risk, including the risk of losing the money you invest. Past performance does not guarantee future results. Opinions are my own and do not represent those of other parties mentioned. Read my lengthier disclaimer here.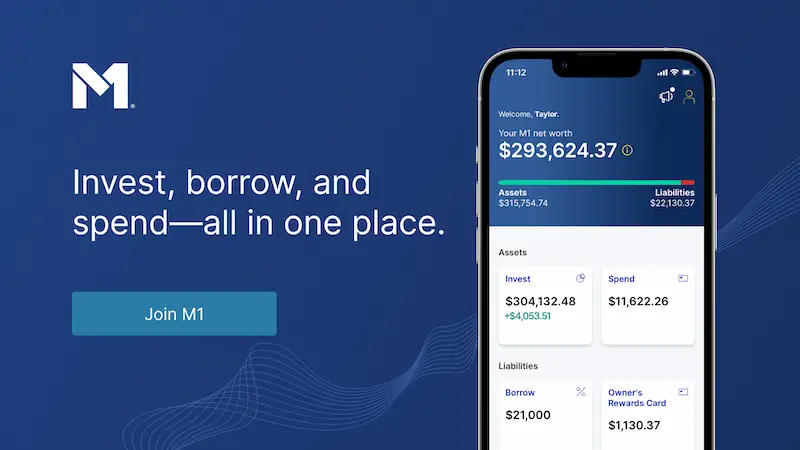 Don't want to do all this investing stuff yourself or feel overwhelmed? Check out my flat-fee-only fiduciary friends over at Advisor.com.