I would have loved some sort of a roadmap laid out for me when I started over a decade ago. The goal of this page is to do just that, so that you can start building wealth today.
View this page as a reference sheet; a pathway along which you'll progress; a general framework, from which the details branch off. I would suggest taking a brief look at all the steps first, and then slowly working through them in order. I'll be updating and adding new resources below as things change. Links below will open in a new tab so that you can keep this page open. You can bookmark this page for later using Ctrl+D on Windows or Command+D on Mac.
Disclosure:  Some of the links on this page are referral links. At no additional cost to you, if you choose to make a purchase or sign up for a service after clicking through those links, I may receive a small commission. This allows me to continue producing high-quality, ad-free content on this site and pays for the occasional cup of coffee. I have first-hand experience with every product or service I recommend, and I recommend them because I genuinely believe they are useful, not because of the commission I get if you decide to purchase through my links. Read more here.
What Is the Stock Market?
Investing in the stock market is one of the most powerful and quickest ways to build wealth. First let's explore that conceptual framework in which we'll be working for investing:
1. Build an Emergency Fund
If you're young, time is on your side. Compound interest and compound returns are extremely powerful over long investing periods, called your time horizon. Even if you're not young, it's never too late to get started. But before jumping into investing, you need to save up 3-6 months' expenses in an emergency fund for a rainy day. Don't worry, you can invest your emergency fund:
2. Pay Off High-Interest Debt
It doesn't make sense to start investing if you've still got high-interest debt like credit cards. Pay those off completely after establishing an emergency fund.
3. Pick a Broker and Open an IRA
After that, you want to open up a tax-advantaged account like a Roth IRA to avoid having to give money to Uncle Sam unnecessarily. I compared Traditional and Roth IRAs here.
Hopefully you also have a 401(k) account available through your employer. Try to max out contributions to those. While you're at it, you can see if your 401k investments are optimized with a free analysis from Blooom here.
You have to open up an IRA and access the stock market through a broker. Personally, I like M1 Finance. But I compared some others below:
Also open up an HSA (Health Savings Account) if you can.
4. Choose an Asset Allocation
Now that you've opened an investment account, it's time to choose what to invest in. But before that, the more important choice is your portfolio asset allocation, the ratio among different asset types like stocks, bonds, gold, etc. based on your time horizon and tolerance for risk. Here's how to choose an asset allocation:
5. Choose Assets (Use Index Funds!)
Finally, the fun part! Now you pick what you want to invest in. While picking individual stocks like Amazon, Apple, etc. may seem attractive, that's objectively not the best approach.
The evidence has shown that even most professional investors can't pick winners that beat the market over 10+ years, much less the average retail investor like you and me. On the 50th birthday of the S&P 500 index, only 86 of the original 500 companies remained. Blindfolded monkeys randomly throwing darts for stock picks have beaten top hedge fund managers not just once, but consistently. Successful day traders are extremely rare. A little speculation/picking is fine to keep things fun, just don't do it with the bulk of your portfolio. This is why broad index funds like VOO and VTI are recommended so often.
To keep things interesting, you can put some picks at no more than 10% or so of your total portfolio if you want. Thankfully, this is extremely easy to set up with a broker like M1 Finance.
What about picking sectors like tech, financials, health care, etc?
Betting on sectors increases uncompensated risk – additional risk without an increase in expected return. You're increasing your chances of underperforming the market. Some sectors will outperform and some will underperform. How do you know which ones will do which? And during what time periods? What about different economic cycles? Tech has had a huge run recently. Will it continue?
Again, stock picking doesn't work. Sector bets are just stock picking lite – one small step removed. Buy the whole haystack instead of trying to find the needle. You get exposure to the success of any sector at any given time in a market index fund, while eliminating sector risk.
So now that you know why index funds are superior to stock picking and sector bets, you still have some choices to make. You can choose your own index funds, or if you don't want to even worry about doing that, use a lazy portfolio. Invest early and often, and don't try to time the market.
6. Diversify
Those with a shorter time horizon or a lower risk tolerance may want to diversify with other assets like bonds, REITs, and gold:
7. Invest in a Taxable Account
Maxing out your tax-advantaged retirement accounts is a great problem to have. After that, you can put any extra money in a normal taxable brokerage account. Investors wanting to invest to supplement their current income will also want a taxable account. Here's how to invest in a taxable account in a tax-efficient way:
The 6 Best ETFs for Taxable Accounts (3 From Vanguard)
Income investors may have a different goal:
The Best M1 Finance Dividend Pie for FIRE & Income Investors
Don't forget to harvest losses each year to defer taxes on gains and reduce taxable income.
8. Tweak as You See Fit
After you've got some experience under your belt (and new knowledge in your head), you may come across things like tilts and leverage. You can employ those things in your portfolio if you feel comfortable doing so:
9. Save Where You Can
Start trimming expenses and getting cash back wherever possible to maximize your savings and investment capital. Also manage all your subscriptions, have your bills negotiated for you, and track spending with Truebill.
10. Sit Back and Relax, and Rebalance Annually
Don't try to time the market. Buy and hold. Stay the course. Ignore the short-term noise. Invest regularly. Check your biases. Stick to your investment policy statement. Sit back and watch your portfolio grow, and rebalance it annually. Rebalancing refers to buying underweight positions and selling overweight positions to get your portfolio back to its target asset allocation.
For example, suppose you have a portfolio of 50% stocks and 50% bonds. If after one year your stocks position increases in value by 10% and the bonds position decreases by 10%, the asset allocation after one year will be 55/45. Rebalancing sells the 10% in stocks and buys 10% in bonds to get you back to 50/50. Only do this after 366 days in a taxable account to avoid short-term capital gains taxes.
Thankfully, M1 Finance has a cool dynamic rebalancing feature, automatically directing new deposits to underweight assets to keep your portfolio on track without having to manually rebalance. If you need to manually rebalance, they have a 1-click "Rebalance" button that keeps things easy.
Don't want to do all this investing stuff yourself or feel overwhelmed? Check out my flat-fee-only fiduciary friends over at Advisor.com.
---
Disclosures:  I am long VOO in my own portfolio.
Interested in more Lazy Portfolios? See the full list here.
Disclaimer:  While I love diving into investing-related data and playing around with backtests, this is not financial advice, investing advice, or tax advice. The information on this website is for informational, educational, and entertainment purposes only. Investment products discussed (ETFs, mutual funds, etc.) are for illustrative purposes only. It is not a recommendation to buy, sell, or otherwise transact in any of the products mentioned. I always attempt to ensure the accuracy of information presented but that accuracy cannot be guaranteed. Do your own due diligence. All investing involves risk, including the risk of losing the money you invest. Past performance does not guarantee future results. Opinions are my own and do not represent those of other parties mentioned. Read my lengthier disclaimer here.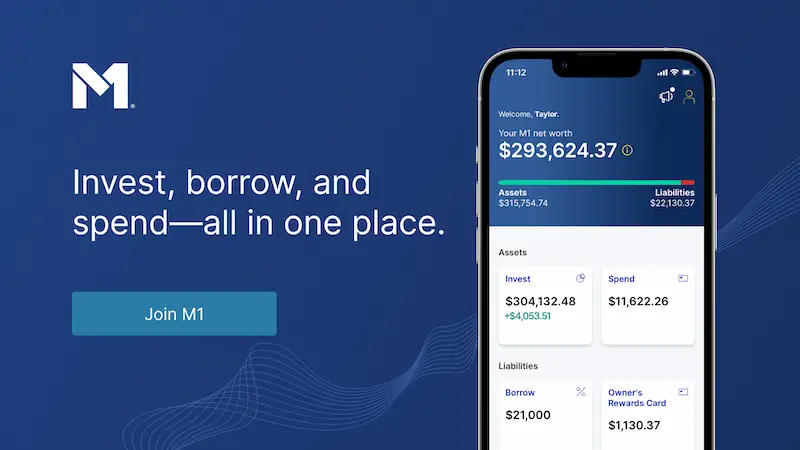 Don't want to do all this investing stuff yourself or feel overwhelmed? Check out my flat-fee-only fiduciary friends over at Advisor.com.