Alpha Architect is an evidence-based asset management firm that aims to provide highly focused exposure to equity risk factors like Value and Momentum. Below are the 4 ETFs that deliver that exposure.
Disclosure:  Some of the links on this page are referral links. At no additional cost to you, if you choose to make a purchase or sign up for a service after clicking through those links, I may receive a small commission. This allows me to continue producing high-quality, ad-free content on this site and pays for the occasional cup of coffee. I have first-hand experience with every product or service I recommend, and I recommend them because I genuinely believe they are useful, not because of the commission I get if you decide to purchase through my links. Read more here.
Introduction – Alpha Architect ETFs
Alpha Architect is a Philadelphia-based, research-intensive asset management firm that focuses on evidence-based investing via highly-focused exposure to systematic risk factors like Momentum and Value in their ETFs.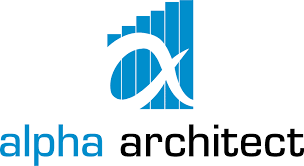 Alpha Architect started as a quantitative consultant in 2010 and evolved to an asset management firm in 2012 after funding. They believe in investor education and transparency, avoiding "black-box" solutions that usually comprise active management.
Alpha Architect explicitly state they are a specialized boutique, high-differentiation asset manager, meaning their funds differ greatly from a broad market index like the S&P 500 and semi-active "closet index" funds. They say they seek to deliver "affordable alpha" by providing true active management at low fees. The firm claims to do so using "high-conviction" strategies, meaning they identify factor exposure, screen for quality, and then concentrate within a relatively small number of stocks to enhance factor exposure and the subsequent expected premium.
Let's dive into the 4 long-only Alpha Architect ETFs that aim to deliver on Value and Momentum.
QVAL – Alpha Architect U.S. Quantitative Value ETF
QVAL is the most popular ETF from Alpha Architect, with over $150M in assets. As discussed, Alpha Architect extensively screens for strong financials to identify cheap, high-quality stocks, and then only keeps the 50 top scoring stocks and weights them equally, in order to concentrate the factor exposure, in this case the Value factor. Think of this like reducing a pan sauce to make it stronger.
QVAL does indeed deliver consistent, appreciable, positive loading across Size, Value, Profitability, and Investment, superior to that of other Value factor funds like VLUE, IUSV, etc. The fund has an expense ratio of 0.49%.
IVAL – Alpha Architect International Quantitative Value ETF
IVAL is simply the international version of QVAL above, identifying the cheapest, highest-quality stocks in international (ex-US) Developed Markets. The fund has a fee of 0.59%.
QMOM – Alpha Architect U.S. Quantitative Momentum ETF
QMOM utilizes the same high-conviction funneling as other Alpha Architect ETFs, but this time for Momentum. QMOM's selection methodology is as follows:
Remove obvious "landmine" stocks exhibiting high beta and low momentum from the universe of all U.S. stocks.
Screen for intermediate momentum (6-12 months), which the research indicates should foreshadow a continuation of returns.
Screen for stocks with "smooth, or 'high-quality' continuous momentum," which "tend to do better than those firms with choppy low-quality discrete momentum."
Take only the top 50 stocks with the highest quality momentum from step 3.
The Momentum factor is notoriously hard to invest in. QMOM is the only fund I've seen that's able to actually deliver appreciable exposure to the factor, providing vastly superior loading on Momentum (and conveniently, Size) compared to the more popular MTUM from iShares.
QMOM has an expense ratio of 0.49%.
IMOM – Alpha Architect International Quantitative Momentum ETF
IMOM is simply the international version of QMOM above, identifying high quality momentum stocks in ex-US Developed Markets. IMOM has an expense ratio of 0.59%.
Where To Buy These Alpha Architect ETFs
All the above Alpha Architect ETFs should be available at any major broker. My choice is M1 Finance. The broker has zero trade commissions and zero account fees, and offers fractional shares, dynamic rebalancing, intuitive pie visualization, and a sleek, user-friendly interface and mobile app. I wrote a comprehensive review of M1 Finance here.
---
Interested in more Lazy Portfolios? See the full list here.
Disclaimer:  While I love diving into investing-related data and playing around with backtests, this is not financial advice, investing advice, or tax advice. The information on this website is for informational, educational, and entertainment purposes only. Investment products discussed (ETFs, mutual funds, etc.) are for illustrative purposes only. It is not a recommendation to buy, sell, or otherwise transact in any of the products mentioned. I always attempt to ensure the accuracy of information presented but that accuracy cannot be guaranteed. Do your own due diligence. All investing involves risk, including the risk of losing the money you invest. Past performance does not guarantee future results. Opinions are my own and do not represent those of other parties mentioned. Read my lengthier disclaimer here.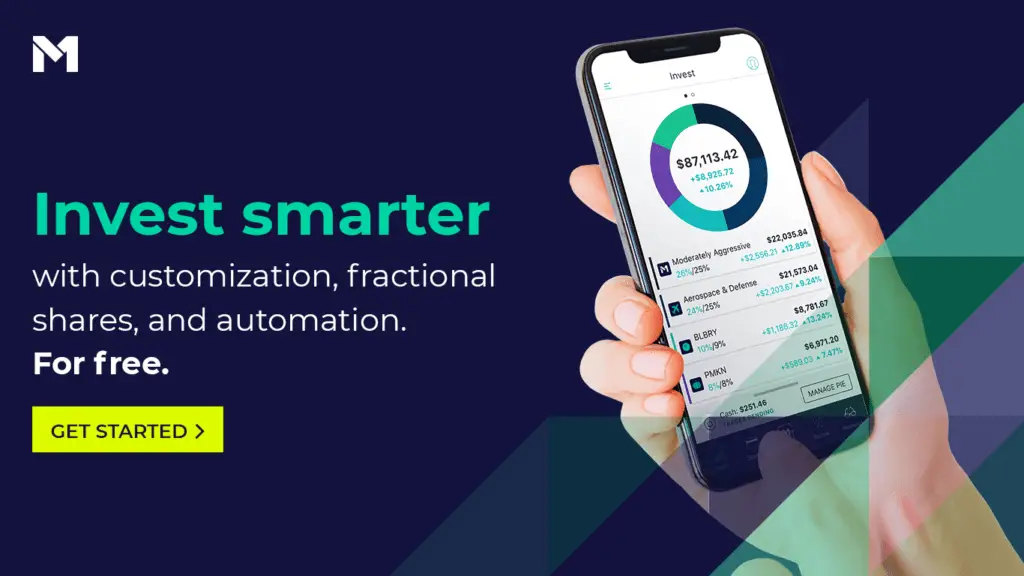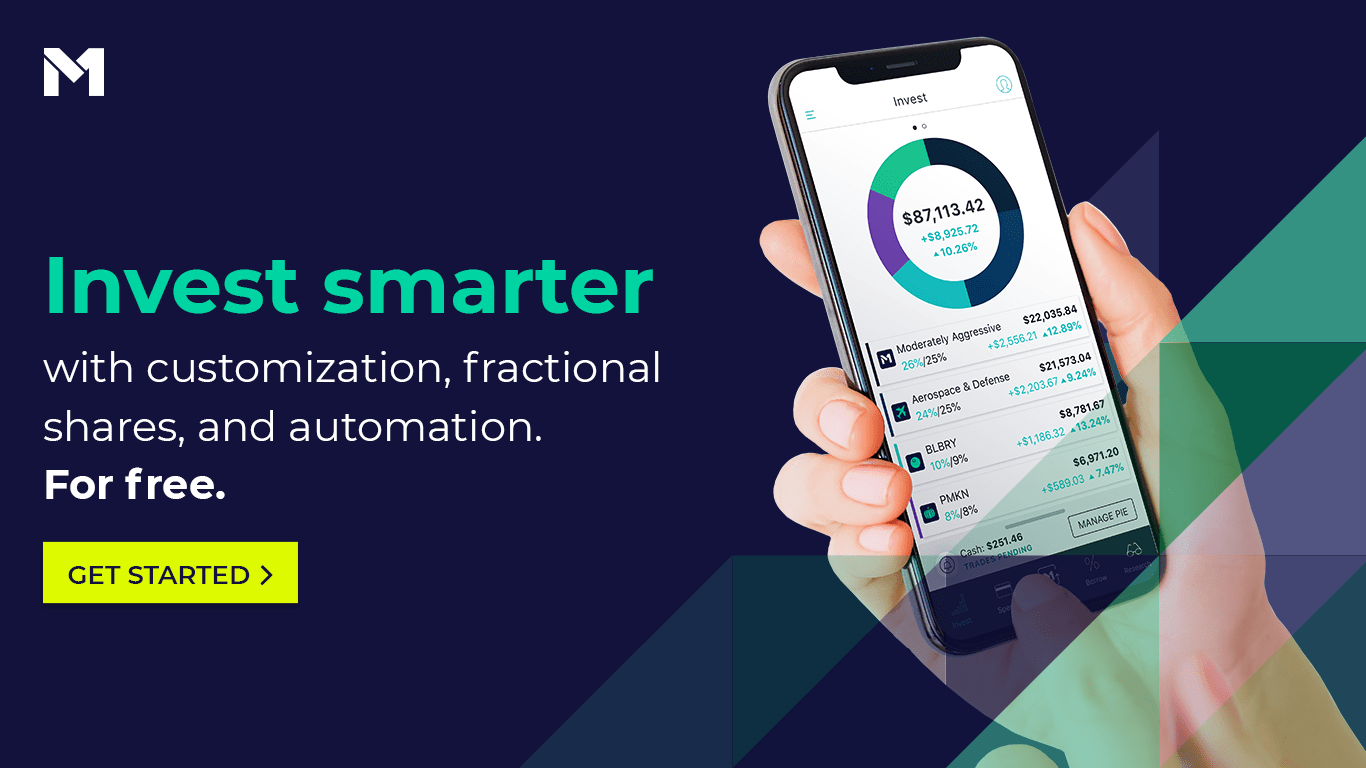 Are you nearing or in retirement? Use my link here to get a free holistic financial plan from fiduciary advisors at Retirable to manage your savings, spend smarter, and navigate key decisions.
Don't want to do all this investing stuff yourself or feel overwhelmed? Check out my flat-fee-only fiduciary friends over at Advisor.com.