Natural gas is a relatively clean and efficient source of energy. Here we'll check out the 3 best natural gas ETFs for 2023.
Disclosure:  Some of the links on this page are referral links. At no additional cost to you, if you choose to make a purchase or sign up for a service after clicking through those links, I may receive a small commission. This allows me to continue producing high-quality, ad-free content on this site and pays for the occasional cup of coffee. I have first-hand experience with every product or service I recommend, and I recommend them because I genuinely believe they are useful, not because of the commission I get if you decide to purchase through my links. Read more here.
Introduction – Why Natural Gas ETFs?
Natural gas is a relatively clean and efficient source of energy. As countries aim to reduce carbon emissions, natural gas may become a much more attractive option compared to coal or oil.
Natural gas is used heavily in agriculture (fertilizers), transportation (fuel), heating and electricity, plastics, and cooking, among other areas. Natural gas may be an attractive option for investors looking for ways to invest in companies that are focused on clean energy and sustainability.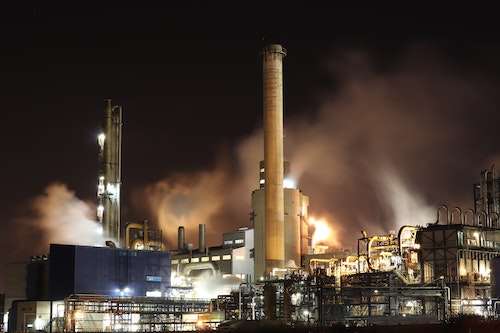 Thankfully, investors can use exchange-traded funds (ETFs) to invest in companies involved in the exploration, production, and distribution of natural gas.
Below we'll check out a few of the best natural gas ETFs.
The 3 Best Natural Gas ETFs
The 3 natural ETFs below differ somewhat in structure and function. It's also worth noting that while people colloquially use the term "ETF" to describe any fund nowadays, the products listed below are actually not ETFs, but rather LP's (limited partnerships; commodities pools) and an ETN (exchange traded note).
UNG – United States Natural Gas Fund LP
UNG from Marygold launched in 2007 and has nearly $600 million in assets.
UNG offers straightforward exposure to front-month natural gas futures, rolling expiring contracts to the next-nearest month. Since it's structured as a commodities pool, investors should expect a K-1 at tax time.
UNG has a fee of 1.11%.
UNL – United States 12 Month Natural Gas Fund LP
UNL is also from Marygold. It launched later in 2009 and has about $20 million in assets.
UNL spreads its futures exposure equally across the nearest 12 contract months in an effort to minimize contango. As a result, it will have less sensitivity to short-term changes in the spot price of natural gas compared to UNG. 
UNL also issues a K-1 and has an expense ratio of 0.90%.
GAZ – iPath Series B Bloomberg Natural Gas Subindex Total Return ETN
GAZ is from Barclays and launched in 2017. It also has roughly $20 million in assets.
GAZ tracks second-month natural gas futures contracts, making it functionally very similar to UNG in its price movement. GAZ technically has an index which is the Bloomberg Natural Gas Subindex.
Investors may prefer GAZ simply to avoid the dreaded K-1 form. Since it's structured as an ETN, it will instead simply issue a 1099.
GAZ is also the most affordable fund on this list with a fee of 0.45%.
Where To Buy These Natural Gas ETFs
All these natural gas funds should be available at any major broker. My choice is M1 Finance. The broker has zero trade commissions and zero account fees, and offers fractional shares, dynamic rebalancing, and a modern, user-friendly interface and mobile app. I wrote a comprehensive review of M1 Finance here.
---
Interested in more Lazy Portfolios? See the full list here.
Disclaimer:  While I love diving into investing-related data and playing around with backtests, this is not financial advice, investing advice, or tax advice. The information on this website is for informational, educational, and entertainment purposes only. Investment products discussed (ETFs, mutual funds, etc.) are for illustrative purposes only. It is not a recommendation to buy, sell, or otherwise transact in any of the products mentioned. I always attempt to ensure the accuracy of information presented but that accuracy cannot be guaranteed. Do your own due diligence. All investing involves risk, including the risk of losing the money you invest. Past performance does not guarantee future results. Opinions are my own and do not represent those of other parties mentioned. Read my lengthier disclaimer here.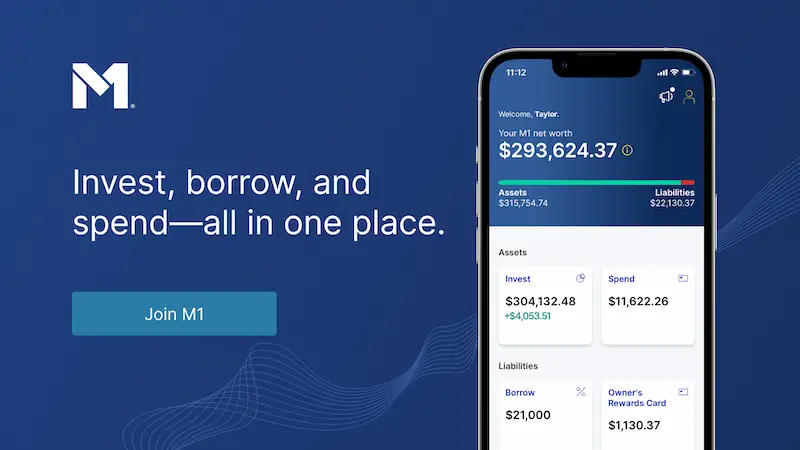 Are you nearing or in retirement? Use my link here to get a free holistic financial plan from fiduciary advisors at Retirable to manage your savings, spend smarter, and navigate key decisions.
Don't want to do all this investing stuff yourself or feel overwhelmed? Check out my flat-fee-only fiduciary friends over at Advisor.com.