Refinancing your car loan is a relatively quick and easy way to yield significant interest savings or change your loan's term length. About an hour of work can potentially save you hundreds or even thousands of dollars. Here we'll look at how to refinance your auto loan, even if you have bad credit.
Disclosure:  Some of the links on this page are referral links. At no additional cost to you, if you choose to make a purchase or sign up for a service after clicking through those links, I may receive a small commission. This allows me to continue producing high-quality, ad-free content on this site and pays for the occasional cup of coffee. I have first-hand experience with every product or service I recommend, and I recommend them because I genuinely believe they are useful, not because of the commission I get if you decide to purchase through my links. Read more here.
Why You Might Want To Refinance Your Auto Loan
There are several reasons why you might want to refinance your auto loan.
Usually it's to get more favorable terms in the form of a lower interest rate in order to save money on interest charges over the rest of the life of the loan. This is especially true if you've recently been able to raise your credit score and/or if interest rates have dropped. Rates are at historical lows at the time of writing. There are modern auto loan providers that only do auto loans; they are generally able to offer better rates than the bank or dealership financing you chose when you first bought your vehicle.
Another reason to refinance is to change the loan term length. If you've recently taken a lower salary or lost your job and you're suddenly unable to afford your monthly payment, you can lower it by refinancing to a longer term length. You may even conveniently get a lower interest rate in the process. On the flip side, you may desire to shorten the term length to pay off the loan faster, thereby inherently saving on interest charges by decreasing the total number of payments.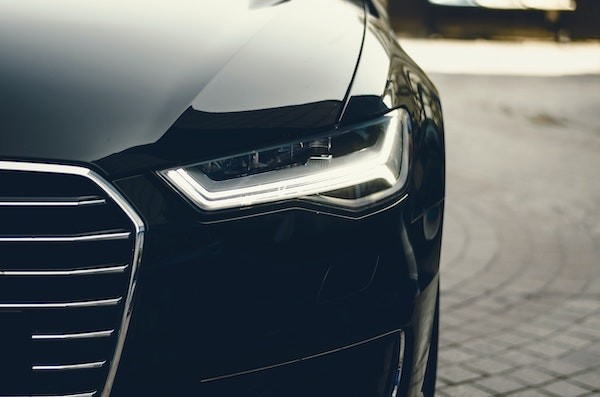 Be sure to check that your current lender doesn't have a prepayment penalty before you start this process, as refinancing an auto loan involves completely paying off the existing loan by the new lender. Prepayment penalties are rare these days but they do still exist.
Also check that you're not "underwater" on your existing loan. Because cars depreciate, it's possible that your loan balance is greater than the value of the car, in which case you'll have trouble qualifying for refinancing. You can check your vehicle's value on the Kelley Blue Book website.
How To Refinance Your Auto Loan in 4 Easy Steps
Now that you know some reasons to refinance, let's look at how it's done in a few steps:
1. Gather Your Information
Make sure you've got the following things handy before applying for a refinance. You'll likely have to input all or most of them at some point in the application process.
Current lender
Outstanding balance of the current loan
Remaining term length of the current loan in months
Interest rate of the current loan
Vehicle year, make, model, and mileage
VIN (Vehicle Identification Number; found on the lower driver's side corner of the windshield)
Driver's license
Social security number
Monthly mortgage or rent payment amount
Pay stub or proof of employment
Proof of car insurance
2. Know (and Improve) Your Credit Score
Know where your credit score stands before you start the application process. All things being equal, your FICO score is inversely correlated with your quoted interest rate; the higher your score, the lower the interest rate. You can use Credit Karma to check your FICO score for free and without hurting your credit. I went into detail on how to improve your credit score here.
A score above about 740 will generally get you the most favorable auto refinance terms. Some lenders require a minimum credit score to even apply. If you've got bad credit (a low score), certain lenders may be unavailable to you, but you've still got options. More on this below.
3. Apply and Compare Quotes
Now it's time to apply! Applications don't cost you anything. As with a mortgage, it doesn't hurt to shop around. Get several quotes to compare terms. I've included a few aggregators below that will provide multiple quotes each. All things being equal, look for the lowest interest rate, quoted as the APR, but also pay attention to the term length. Different quotes may have slightly different term lengths.
Compare your quotes to your current loan in terms of interest rate, term length, and monthly payment. Quotes will usually show how different term lengths affect the interest rate and monthly payment. It may be worthwhile to accept a shorter term length for a lower interest rate if you want to both save on interest charges and pay off the loan faster. Or go with a longer term to minimize your monthly payment, just know you'll be paying more in interest.
I used MyAutoLoan to refinance my car loan. They're an aggregator that will provide you with quotes from multiple lenders from one simple application. You'll likely need a credit score of at least about 550.
LendingTree is another lender network that will give you multiple quotes from their single application:
For those with a poor credit score, try BadCreditLoans.com, designed specifically for borrowers with bad credit, as the name suggests.
4. Finish the Process
If a quote seems favorable to you, go for it! You'll just have provide any additional information to the new lender, they'll draw up the loan documents, and you'll sign them.
The new lender will likely do most of the heavy lifting of paying off the existing loan, after which you'll begin making payments to the new lender. The old lender will provide a confirmation of the payment-in-full and subsequent closing of the existing loan; keep that for your records.
Don't forget to connect your bank account and set up automatic payments with the new lender. Auto refinance lenders sometimes even offer a discounted interest rate for setting up automatic payments from your bank account.
That's it! Enjoy your new auto refinance loan.
---
Disclaimer:  While I love diving into investing-related data and playing around with backtests, this is not financial advice, investing advice, or tax advice. The information on this website is for informational, educational, and entertainment purposes only. Investment products discussed (ETFs, mutual funds, etc.) are for illustrative purposes only. It is not a recommendation to buy, sell, or otherwise transact in any of the products mentioned. I always attempt to ensure the accuracy of information presented but that accuracy cannot be guaranteed. Do your own due diligence. I mention M1 Finance a lot around here. M1 does not provide investment advice, and this is not an offer or solicitation of an offer, or advice to buy or sell any security, and you are encouraged to consult your personal investment, legal, and tax advisors. All examples above are hypothetical, do not reflect any specific investments, are for informational purposes only, and should not be considered an offer to buy or sell any products. All investing involves risk, including the risk of losing the money you invest. Past performance does not guarantee future results. Opinions are my own and do not represent those of other parties mentioned. Read my lengthier disclaimer here.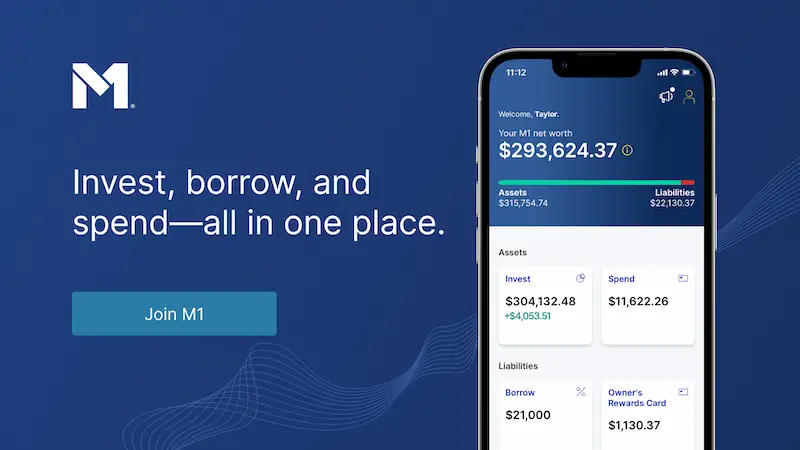 Are you nearing or in retirement? Use my link here to get a free holistic financial plan from fiduciary advisors at Retirable to manage your savings, spend smarter, and navigate key decisions.
Don't want to do all this investing stuff yourself or feel overwhelmed? Check out my flat-fee-only fiduciary friends over at Advisor.com.