"Financials" is shorthand for the financial sector of the stock market, also called the banking sector. Here we'll look at the best financials ETFs.
Disclosure:  Some of the links on this page are referral links. At no additional cost to you, if you choose to make a purchase or sign up for a service after clicking through those links, I may receive a small commission. This allows me to continue producing high-quality, ad-free content on this site and pays for the occasional cup of coffee. I have first-hand experience with every product or service I recommend, and I recommend them because I genuinely believe they are useful, not because of the commission I get if you decide to purchase through my links. Read more here.
Introduction – Why Financials ETFs?
Companies in the financial sector, as the name suggests, are banks, finance companies, investment companies, and insurance providers that offer financial products and services to commercial and retail customers. Many think of Wall Street, but the financial sector is much broader. Household names include Bank of America, Citigroup, Wells Fargo, American Express, etc. Subtypes of financials include:
Retail or consumer banks
Commercial or business banks
Investment banks
Investment brokers
Hedge funds
Private equity firms
Insurance providers
Mortgage providers
Tax services
and more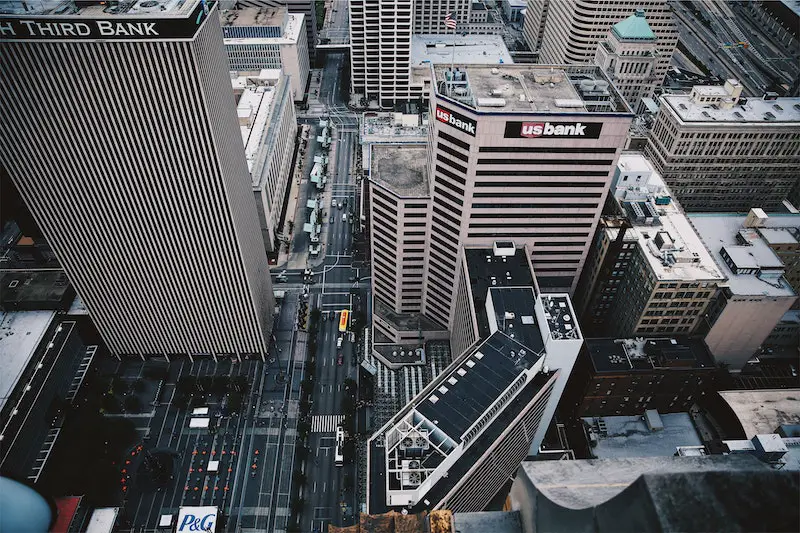 The financial sector is intrinsically tied to the health of the economy, as a major aspect is providing mortgages and loans to customers. It is said that a healthy economy requires a healthy financial sector, and vice versa. A weak financial sector hurts consumers. The suffocation of these companies means fewer business loans, mortgages, and insurance, at higher prices.
Government regulation is also a big part of the financial sector. An obvious example is the huge blow to the financial sector – and the global economy as a whole – from the 2008 Global Financial Crisis. Following this, the financial sector saw restructuring and increased regulation, and rightfully so.
Below are some of the best Financials ETFs.
The 4 Best Financials ETFs
Below are the 4 Financials ETFs to access the banking sector:
XLF – Financial Select Sector SPDR Fund
The Financial Select Sector SPDR Fund (XLF) is the most popular ETF for this sector, with over $18 billion in assets. The fund seeks to track the Financial Select Sector Index, providing broad, diversified exposure to the U.S. financial sector, touching every industry listed above. This ETF has 67 holdings and an expense ratio of 0.13%.
VFH – Vanguard Financials ETF
The Vanguard Financials ETF (VFH) is next in popularity, with over $6 billion in assets. The fund seeks to track the MSCI US Investable Market Financials 25/50 Index. With over 410 holdings, this ETF provides much broader diversification and comparatively more mid- and small-cap exposure than XLF above. The fund is still market cap weighted but doesn't have as much concentration in a small handful of companies. This ETF has an expense ratio of 0.10%.
KRE – SPDR S&P Regional Banking ETF
Investors wanting to avoid big banks in favor of smaller regional banks will prefer the SPDR S&P Regional Banking ETF (KRE). The fund seeks to track the S&P Regional Banks Select Industry, an equal weighted index of regional banks like First Republic Bank, Fifth Third Bancorp, PNC, and more. This ETF has 130 holdings and an expense ratio of 0.35%.
IXG – iShares Global Financials ETF
The above 3 ETFs only target U.S. financial stocks. Those desiring global diversification can do so with the iShares Global Financials ETF (IXG). The fund seeks to track the S&P Global Financials Sector Index. This ETF has 194 holdings and an expense ratio of 0.46%.
Where to Buy These Financials ETFs
All these financials ETFs should be available at any major broker. My choice is M1 Finance. The broker has zero trade commissions, zero account fees, fractional shares, dynamic rebalancing, and a modern, sleek, user-friendly interface and mobile app. I wrote a comprehensive review of M1 Finance here.
Canadians can find the above ETFs on Questrade or Interactive Brokers. Investors outside North America can use eToro or possibly Interactive Brokers.
---
Disclosures:  None.
Interested in more Lazy Portfolios? See the full list here.
Disclaimer:  While I love diving into investing-related data and playing around with backtests, this is not financial advice, investing advice, or tax advice. The information on this website is for informational, educational, and entertainment purposes only. Investment products discussed (ETFs, mutual funds, etc.) are for illustrative purposes only. It is not a recommendation to buy, sell, or otherwise transact in any of the products mentioned. I always attempt to ensure the accuracy of information presented but that accuracy cannot be guaranteed. Do your own due diligence. All investing involves risk, including the risk of losing the money you invest. Past performance does not guarantee future results. Opinions are my own and do not represent those of other parties mentioned. Read my lengthier disclaimer here.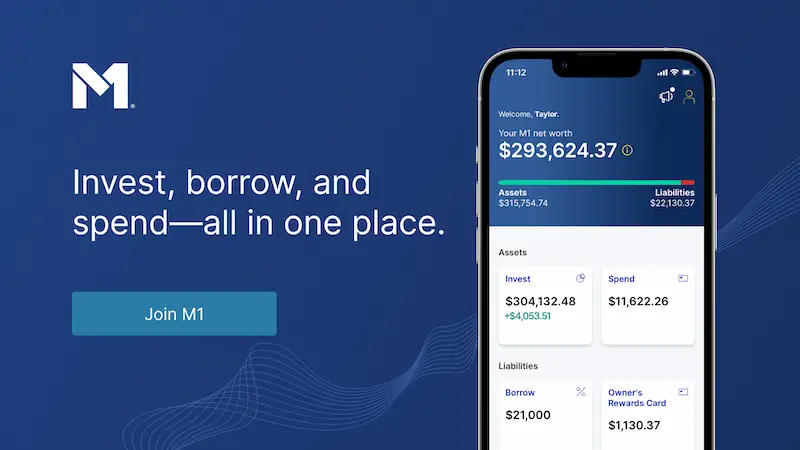 Are you nearing or in retirement? Use my link here to get a free holistic financial plan from fiduciary advisors at Retirable to manage your savings, spend smarter, and navigate key decisions.
Don't want to do all this investing stuff yourself or feel overwhelmed? Check out my flat-fee-only fiduciary friends over at Advisor.com.