VT is a popular ETF from Vanguard to invest in the entire global stock market. Is it a good investment? I review it here.
Disclosure:  Some of the links on this page are referral links. At no additional cost to you, if you choose to make a purchase or sign up for a service after clicking through those links, I may receive a small commission. This allows me to continue producing high-quality, ad-free content on this site and pays for the occasional cup of coffee. I have first-hand experience with every product or service I recommend, and I recommend them because I genuinely believe they are useful, not because of the commission I get if you decide to purchase through my links. Read more here.
---
VT – What, Why, and How
VT is the Vanguard Total World Stock ETF. It launched in 2008. As the name suggests, the fund captures the global stock market in the form of over 9,000 holdings across large, medium, and small companies around the world. It does so by tracking the FTSE Global All Cap Index, which is market cap weighted.
In case you didn't know, Vanguard is the typical go-to provider for reliable and highly liquid index funds with the lowest fees. If you've landed here, hopefully you do already know that index investing is a great way to diversify your investment portfolio and avoid stock picking and sector bets, which tend to underperform the market over the long term.
Many novice investors are familiar with VTI from Vanguard, which is the total U.S. stock market. But more experienced investors will know it's likely wise to diversify in equities outside one's home country and that the U.S. stock market cannot outperform all the others in the world every year. U.S. stock market dominance is a fairly recent phenomenon that we would not expect to continue, particularly at current valuations. There have been plenty of extended periods throughout history where a global portfolio beat a U.S. portfolio, and with lower volatility and risk.
Given the fact that we can't know the future, the market cap weighted VT allows for the most agnostic approach to invest in stocks in one single fund. If one country's stock market does better than others, its weight rises within the fund. And if one does worse, its weight falls within the fund. As such, VT is the rational choice for the set-it-and-forget-it index investor who wants to be completely hands off. This is where the famous "VT and chill" mantra comes from as the default Bogleheads recommendation for young investors.
At this time, here are some quick stats on VT:
Assets (AUM): $35B
Expense Ratio: 0.07%
P/E Ratio: 15.41
P/B Ratio: 2.30
Dividend Yield: 2.17%
Holdings: 9,419
Is VT a Good Investment? Of Course!
VT is indeed a good investment in the sense that stocks in general tend to be a good investment and that, once again, diversification seems to be the only free lunch in investing. After all, VT is the entire global stock market. Going back to its inception in 2008 and looking through 2022, historically it has had an annualized return of about 9% with volatility of about 16%:
VT is a great single fund solution for investors to be well diversified across geographies, styles, and cap sizes within stocks. Don't mistake this broad diversification as meaning VT is low-risk, though. Stocks are inherently risky investments; that's why we invest in them. Notice the drawdown of nearly 26% during the fund's brief lifetime.
Conveniently, as is the Vanguard way, the fund is also very affordable at only 0.07% and has low turnover. This saves the long term investor big bucks on fees and trading costs over their lifetime. VT also has an Admiral Shares mutual fund equivalent VTWAX.
VT should be available at any major broker, including M1 Finance, which is the one I'm usually suggesting around here.
What do you think of VT? Do you own it in your portfolio? Let me know in the comments.
---
Disclaimer:  While I love diving into investing-related data and playing around with backtests, this is not financial advice, investing advice, or tax advice. The information on this website is for informational, educational, and entertainment purposes only. Investment products discussed (ETFs, mutual funds, etc.) are for illustrative purposes only. It is not a recommendation to buy, sell, or otherwise transact in any of the products mentioned. I always attempt to ensure the accuracy of information presented but that accuracy cannot be guaranteed. Do your own due diligence. All investing involves risk, including the risk of losing the money you invest. Past performance does not guarantee future results. Opinions are my own and do not represent those of other parties mentioned. Read my lengthier disclaimer here.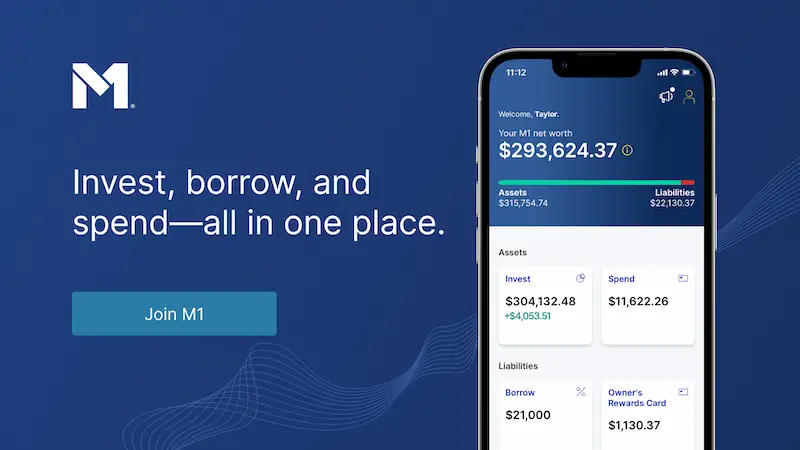 Are you nearing or in retirement? Use my link here to get a free holistic financial plan from fiduciary advisors at Retirable to manage your savings, spend smarter, and navigate key decisions.
Don't want to do all this investing stuff yourself or feel overwhelmed? Check out my flat-fee-only fiduciary friends over at Advisor.com.