VXUS and VEU are two popular index funds from Vanguard for the total international stock market outside the U.S. Here we'll dive into their differences, similarities, performance, and why you might want one over the other.
In a hurry? Here are the highlights:
Both VXUS and VEU from Vanguard capture the same segment of the global market: stocks outside the U.S.
VXUS contains a small amount of small-cap stocks, while VEU excludes small-caps.
VEU is essentially already inside VXUS.
VXUS is more popular than VEU.
Historical performance has been nearly identical, and we would expect that.
VXUS holds about 7,500 stocks while VEU holds about 3,500. As such, VXUS can be considered more diversified.
Both funds have the same expense ratio at 0.08%.
If you use tax loss harvesting, these funds are a great pair.
VEU came before VXUS and is basically now obsolete.
---
Video
Prefer video? Watch it here:
VXUS vs. VEU – Methodology, Composition, Fees, AUM, and Reasoning
VXUS and VEU are two low-cost funds from Vanguard that essentially capture the same segment of the global market – stocks outside the U.S. For U.S. investors not already using a total world fund like VT, these two provide a quick way to get broad exposure to markets outside one's home country.
Let's talk about international index funds in general for a second. Why would you want to buy either of these in the first place? If you've landed here, you probably already know that index funds are a great way to get immediate, broad diversification across all sectors of the stock market, and that it's likely wise to diversify beyond the borders of one's home country. You also probably already know that Vanguard has some of the lowest fees around and has a solid track record of providing ETFs that accurately track their indexes.
So first, VEU. The fund launched in early 2007 and seeks to track the FTSE All World ex US Net TR US RIC Index. Its mutual fund equivalent is VFWAX. It is considered a sufficient proxy for the entire international stock market (outside the U.S.). The fund has about $35 billion in assets.
VXUS launched in 2011 and seeks to track the FTSE Global All Cap ex US Net US RIC Index. Its mutual fund equivalent is VTIAX. Even though it's newer, it is more popular than VEU, with about $48 billion in assets.
So what's the difference?
Well, VEU avoids small-cap stocks. It is more expensive to trade in international small-caps, so at the time of its creation, Vanguard avoided those, as a "total international" market segment didn't really exist. Then VXUS came along 4 years later and included small-caps. Also note that while VEU holds about 3,500 stocks, VXUS holds about 7,500. So VXUS essentially contains VEU inside it, and VXUS can be considered more diversified, and is clearly the choice for one who desires to simply own the whole market.
This choice might be more nuanced if VEU were cheaper than VXUS, but they cost the same 0.08% fee. So basically, VEU is now obsolete. Don't get me wrong, VEU served a great purpose for 4 years. But regulations and technology evolve, allowing for superior products to emerge. This has happened with other Vanguard funds in the past. It's likely just too much of a headache to merge or kill off some funds that have significant assets, so they just let them continue to exist, as is the case with Invesco's QQQ and QQQM.
Because these funds are so similar, they make a great pair for tax loss harvesting to avoid the wash sale rule. Another alternative is IXUS from iShares.
VXUS vs. VEU – Historical Performance
While VXUS includes small-caps and VEU doesn't (which is why we'd also expect VXUS to beat VEU over the long term), that exposure is largely negligible, and the historical performance of these two funds has been virtually identical:

Conclusion
Since VXUS and VEU have the same fee, the choice seems like a no-brainer: go with the broader, more liquid VXUS and conveniently also get greater expected returns from its inclusion of small-cap stocks. VEU is already inside VXUS, and is now essentially obsolete.
Conveniently, both of these funds should be available at any major broker, including M1 Finance, which is the one I'm usually suggesting around here.
What do you think of VXUS and VEU? Let me know in the comments.
---
Disclaimer:  While I love diving into investing-related data and playing around with backtests, this is not financial advice, investing advice, or tax advice. The information on this website is for informational, educational, and entertainment purposes only. Investment products discussed (ETFs, mutual funds, etc.) are for illustrative purposes only. It is not a recommendation to buy, sell, or otherwise transact in any of the products mentioned. I always attempt to ensure the accuracy of information presented but that accuracy cannot be guaranteed. Do your own due diligence. All investing involves risk, including the risk of losing the money you invest. Past performance does not guarantee future results. Opinions are my own and do not represent those of other parties mentioned. Read my lengthier disclaimer here.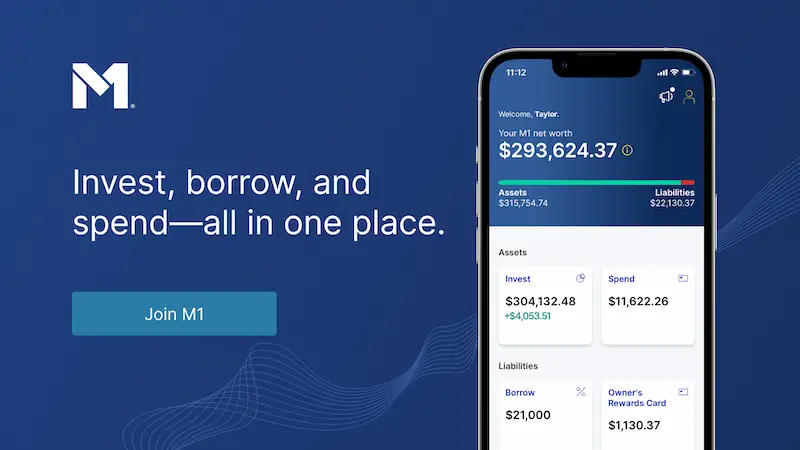 Don't want to do all this investing stuff yourself or feel overwhelmed? Check out my flat-fee-only fiduciary friends over at Advisor.com.