Ecommerce is exploding. The global pandemic accelerated that shift to shopping online from retailers. Here we look at the best ecommerce ETFs to ride this trend in 2023.
Disclosure:  Some of the links on this page are referral links. At no additional cost to you, if you choose to make a purchase or sign up for a service after clicking through those links, I may receive a small commission. This allows me to continue producing high-quality, ad-free content on this site and pays for the occasional cup of coffee. I have first-hand experience with every product or service I recommend, and I recommend them because I genuinely believe they are useful, not because of the commission I get if you decide to purchase through my links. Read more here.
Introduction – Why Ecommerce Stocks?
People shop online. Period. Look at the huge growth of companies like Amazon. Commerce is going digital, away from traditional brick-and-mortar stores. This has obviously been happening for a while, but the recent global pandemic massively accelerated this shift, and things likely aren't going to just revert back to the old way.
Think of ecommerce stocks as the intersection of Consumer Discretionary companies and Internet companies. Players include online marketplaces, retailers that are quickly growing their digital shopping presence, and technology companies that facilitate this environment.
As we'd expect, this space obviously exploded in 2020, far outpacing the market. But keep in mind that incomes, economic activity, and consumer spending have still not returned to "normal" pre-pandemic levels, so there's probably still much growth to be captured here. Moreover, digital commerce still hasn't fully penetrated certain markets like grocery and pharmacy, and certain geographies like Emerging Markets. China, India, the Philippines, Malaysia, Indonesia, and South Korea, for example, are among the fastest growing e-commerce markets.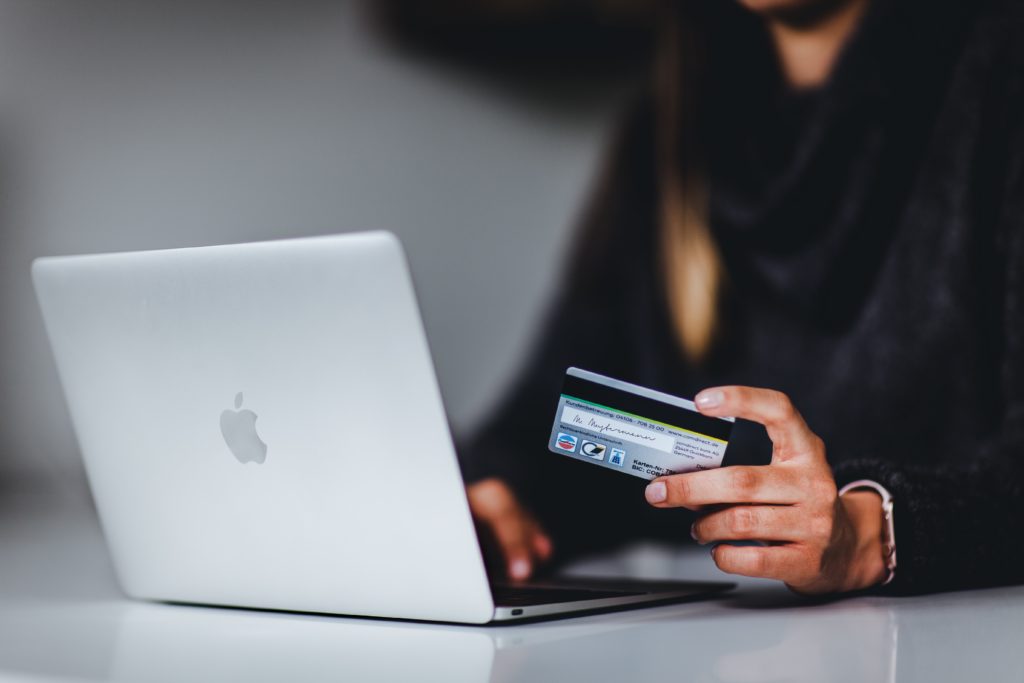 Younger investors, who have grown up with online shopping being the norm, also have a much different consumer mindset than baby boomers who are dying off. eMarketer estimates that global ecommerce will reach over $6.5 trillion by 2023, and ecommerce still only sits around 10% of total retail activity. Basically, there's much more "disruption" to be had, if you like buzzwords.
Ecommerce ETFs allow us to hold diversified baskets of stocks involved in this space, thereby spreading out risk among the players so that we're not betting entirely on single companies. Let's review the best ones.
The 7 Best Ecommerce ETFs
The ETFs below for this digital commerce space vary in size, scope, popularity, and holdings.
IBUY – Amplify Online Retail ETF
IBUY is the most popular ETF for this segment, with over $1.1 billion in assets. It's also one of the oldest; the fund launched in 2016. IBUY is from Amplify, the same folks who brought you SWAN. The fund has two buckets – 75% for U.S. stocks and 25% for international stocks. Within those, constituent stocks are equally weighted.
Companies have to derive at least 70% of their revenues from e-commerce to be eligible for inclusion in the EQM Online Retail Index, which IBUY tracks. Notable holdings include Stamps.com, Lands' End, Carvana, BigCommerce, and DoorDash.
I put this one first because IBUY has outperformed all the others on this list and would probably be my choice simply based on its diverse exposure and greater liquidity.
IBUY has 72 holdings and an expense ratio of 0.65%.
XBUY – Amplify International Online Retail ETF
XBUY is basically a more exclusive version of IBUY above that focuses solely on companies outside the U.S. It also bumps up the online revenue requirement to 90%. This fund seeks to track the EQM International Ecommerce Index.
Stocks are equally weighted except for the bottom 20% by trading volume, which are given half the weight. Moreover, no single country can contribute more than 25% to the fund. Top holdings include names like MercadoLibre, Mercari, Sea Ltd., and Yes24.
While e-commerce growth in foreign countries may look more juicy than in the U.S., this fund hasn't really attracted assets. Since its launch in early 2019, its AUM has still only reached about $15 million.
XBUY has 72 holdings and an expense ratio of 0.69%.
EBIZ – Global X E-Commerce ETF
EBIZ from Global X launched in 2018 and seeks to track the Solactive E-commerce Index. This fund focuses specifically on companies that operate online marketplace platforms or provide software or services to facilitate e-commerce. These companies must derive at least half of their revenues from these operations to be eligible for inclusion.
The fund is market cap weighted and global, but is still heavily concentrated in the U.S. at around 65%. Because it's market cap weighted, the top 10 holdings comprise roughly 43% of the fund and include Shopify, Rakuten, Etsy, eBay, and Wayfair.
EBIZ has a little over $200 million in assets, 42 holdings, and an expense ratio of 0.50%.
ONLN – ProShares Online Retail ETF
ONLN from ProShares has nearly $1 billion in assets and has had great performance, but it helps when nearly 1/4 of your fund is in Amazon.
This fund uses a modified market cap weighting scheme that caps individual holdings at 24%, but that's about what Amazon comprises within the fund, followed by Alibaba at 15%. The fund seeks to hold global companies that sell online and excludes online travel companies. Other top names include eBay, Chewy, and Wayfair. Because of its weighting scheme, it's highly concentrated in the U.S. at nearly 95%.
ONLN has 41 holdings and an expense ratio of 0.58%. Since this fund is so top-heavy, you're not going to get much exposure to the next breakout star with ONLN, so for that fee I'd be more inclined to go with others on this list.
CLIX – ProShares Long Online/Short Stores ETF
CLIX is also from ProShares but takes a pretty unique approach compared to the rest of this list. The fund bets on online retailers, as we'd expect, but then also bets against traditional brick-and-mortar stores via swaps. Specifically, CLIX is 100% long exposure on the former and 50% short exposure on the latter.
These pools of stocks are basically polar opposites. To be included in the long exposure, firms cannot have any revenue coming from physical stores. To be included in the short exposure, firms must get at least 75% of their revenue from physical stores.
The universe CLIX selects from is only US-listed stocks, so you won't get much international diversification here. Long positions are market cap weighted but short positions are equally weighted. Thus, like ONLN, it's also top-heavy and holds Amazon and Alibaba, which comprise roughly 1/3 of the fund.
While shorting brick-and-mortar stores may sound like a no-brainer, we don't know how long it will take for that bet to pay off. Macy's is an example of one of CLIX's short positions and that stock hasn't really behaved how pundits predicted.
CLIX has about $90 million in AUM, 44 holdings, and an expense ratio of 0.65%.
EMQQ – Emerging Markets Internet & Ecommerce ETF
Remember I noted Emerging Markets seem to be the fastest growing e-commerce markets. EMQQ provides that exact exposure – a cap weighted fund of companies in developing countries that derive most of their revenue from internet service, retail, broadcasting and media, online advertising, gaming, travel, search engines, and/or social networks. Investors seem to want this narrow segment, as this fund has amassed over $1.3 billion in assets since it launched in 2014.
Individual holdings out of the 117 total are capped at 8%, but this fund still ends up pretty heavily concentrated in Hong Kong and China. Top names include Alibaba, Tencent, MercadoLibre, and NetEase.
This narrower exposure comes at a cost. EMQQ is the most expensive on the list with a fee of 0.86%.
EWEB – Global X Emerging Markets Internet & E-commerce ETF
For all intents and purposes, EWEB is almost the exact same fund as EMQQ above – cap weighted ecommerce companies in Emerging Markets, with individual holdings capped at 8%. The main differences are that EWEB just launched recently in late 2020 so it only has a concerningly-low $5 million in assets, it has a lower fee of 0.65%, and it has less than half the number of holdings at only 48.
This tradeoff of lower liquidity and less diversification may be worth it to you for that savings in fees, but just note that the fund may be at risk of closure if it doesn't attract more assets. That said, EMQQ had the advantage of being first to market by about 6 years. If investors catch on to the fact that EWEB is more or less the same fund, assets may transfer from the former to the latter to save on fees.
Where To Buy These Ecommerce ETFs
All these ecommerce ETFs above should be available at any major broker. My choice is M1 Finance. M1 has zero trade commissions and zero account fees, and offers fractional shares, dynamic rebalancing, and a sleek, user-friendly interface and mobile app. I wrote a comprehensive review of M1 Finance here. Investors outside the U.S. can use eToro.
What do you think about investing in the digital commerce space? Let me know in the comments.
---
Interested in more Lazy Portfolios? See the full list here.
Disclaimer:  While I love diving into investing-related data and playing around with backtests, this is not financial advice, investing advice, or tax advice. The information on this website is for informational, educational, and entertainment purposes only. Investment products discussed (ETFs, mutual funds, etc.) are for illustrative purposes only. It is not a recommendation to buy, sell, or otherwise transact in any of the products mentioned. I always attempt to ensure the accuracy of information presented but that accuracy cannot be guaranteed. Do your own due diligence. All investing involves risk, including the risk of losing the money you invest. Past performance does not guarantee future results. Opinions are my own and do not represent those of other parties mentioned. Read my lengthier disclaimer here.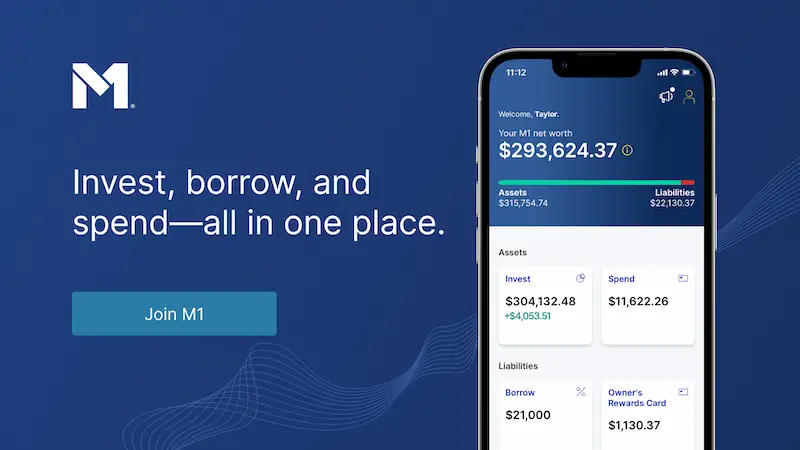 Are you nearing or in retirement? Use my link here to get a free holistic financial plan from fiduciary advisors at Retirable to manage your savings, spend smarter, and navigate key decisions.
Don't want to do all this investing stuff yourself or feel overwhelmed? Check out my flat-fee-only fiduciary friends over at Advisor.com.