The transportation sub-sector may be due for a rebound as we come out of the pandemic. Here are the 3 best transportation ETFs to capture that exposure in 2023.
Disclosure:  Some of the links on this page are referral links. At no additional cost to you, if you choose to make a purchase or sign up for a service after clicking through those links, I may receive a small commission. This allows me to continue producing high-quality, ad-free content on this site and pays for the occasional cup of coffee. I have first-hand experience with every product or service I recommend, and I recommend them because I genuinely believe they are useful, not because of the commission I get if you decide to purchase through my links. Read more here.
Introduction – Why Transportation ETFs?
The transportation industry has been one of the hardest hit by the pandemic, as travel was suspended and people have been staying at home and not traveling. This is expected to continue until everyone is vaccinated. But people are itching to get out, so analysts suspect the transportation industry will rebound quickly.
Moreover, logistical services (UPS, FedEx, etc.) thrive when consumer demand rises. As jobs come back and people get back to work, this is expected to benefit the transportation industry as well.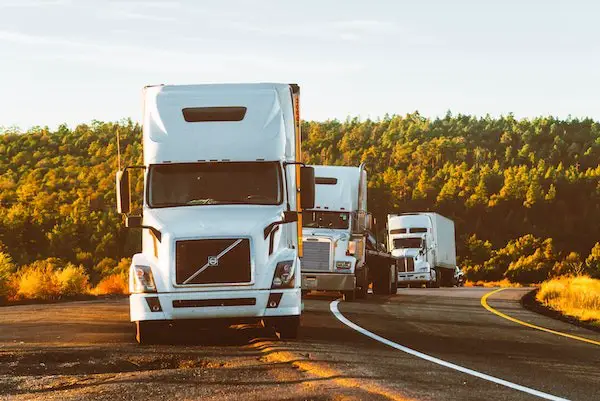 We're not just talking about airlines. Transportation refers to ground freight, air travel, logistics, marine travel, railroads, trucking, bridges, and auto parts. Transportation ETFs provide immediate diversification so that investors don't have to analyze and pick individual transportation stocks.
Below are the 3 best transportation ETFs to access the industry.
The 3 Best Transportation ETFs
The 3 transportation ETFs below vary in scope, cost, popularity, and selection.
IYT – iShares Transportation Average ETF
The iShares Transportation Average ETF (IYT) is the most popular fund for this space, with nearly $2 billion in assets. The fund seeks to track the Dow Jones Transportation Average Index, a price-weighted index providing broad exposure to U.S. transportation stocks. Inclusion in the index is determined by the Dow Jones Average Committee.
Top 10 holdings include household names like FedEx, UPS, and Union Pacific. The fund naturally tilts to ground freight at 53%, followed by air freight at 23% and airlines at 18%. This fund has 20 holdings and an expense ratio of 0.42%.
FTXR – First Trust Nasdaq Transportation ETF
The First Trust Nasdaq Transportation ETF (FTXR) has about $1 billion in assets and costs more than IYT above with an expense ratio of 0.60%. The fund seeks to track the Nasdaq US Smart Transportation Index, composed of 30 U.S. transportation companies that are selected by their liquidity and then weighted based on volatility, value, and growth factors. As such, the fund tilts toward smaller stocks compared to IYT above.
Unlike IYT, FTXR includes automobile and auto parts manufacturers, providing more sub-sector diversification away from ground freight. Consequently, top 10 holdings include names like Ford, GM, Tesla, FedEx, J.B. Hunt, and XPO Logistics. Individual holdings are capped at 8%.
XTN – SPDR S&P Transportation ETF
XTN from SPDR is the most affordable transportation ETF on the list with an expense ratio of 0.35%. This fund has about $700 million in assets and seeks to track the S&P Transportation Select Industry Index. XTN's 42 holdings are equally weighting, causing the fund to heavily tilt mid cap. Top 10 holdings include Avis, Spirit Airlines, Hawaiian Airlines, JetBlue, and Lyft.
Where To Buy These Transportation ETFs
All these transportation ETFs should be available at any major broker. My choice is M1 Finance. The broker has zero trade commissions and zero account fees, and offers fractional shares, dynamic rebalancing, and a modern, user-friendly interface and mobile app. I wrote a comprehensive review of M1 Finance here.
---
Interested in more Lazy Portfolios? See the full list here.
Disclaimer:  While I love diving into investing-related data and playing around with backtests, this is not financial advice, investing advice, or tax advice. The information on this website is for informational, educational, and entertainment purposes only. Investment products discussed (ETFs, mutual funds, etc.) are for illustrative purposes only. It is not a recommendation to buy, sell, or otherwise transact in any of the products mentioned. I always attempt to ensure the accuracy of information presented but that accuracy cannot be guaranteed. Do your own due diligence. All investing involves risk, including the risk of losing the money you invest. Past performance does not guarantee future results. Opinions are my own and do not represent those of other parties mentioned. Read my lengthier disclaimer here.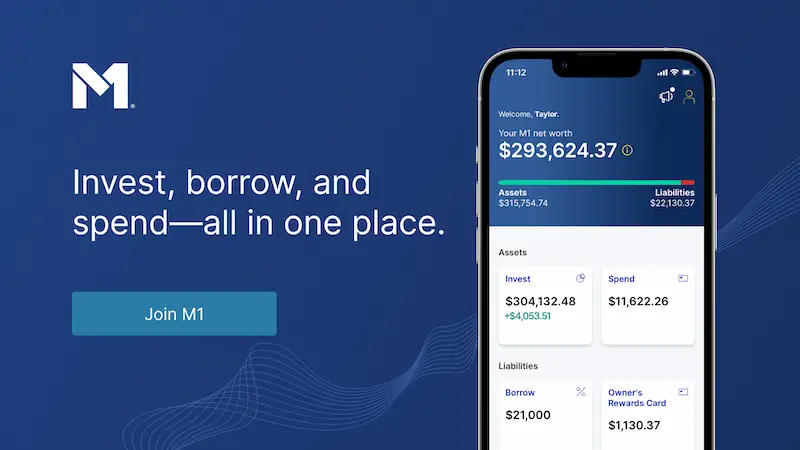 Are you nearing or in retirement? Use my link here to get a free holistic financial plan from fiduciary advisors at Retirable to manage your savings, spend smarter, and navigate key decisions.
Don't want to do all this investing stuff yourself or feel overwhelmed? Check out my flat-fee-only fiduciary friends over at Advisor.com.