Fintech ETFs capture stocks involved in financial technology, a fast-growing segment of the banking system. Here we'll check out the best fintech ETFs for 2023.
Disclosure:  Some of the links on this page are referral links. At no additional cost to you, if you choose to make a purchase or sign up for a service after clicking through those links, I may receive a small commission. This allows me to continue producing high-quality, ad-free content on this site and pays for the occasional cup of coffee. I have first-hand experience with every product or service I recommend, and I recommend them because I genuinely believe they are useful, not because of the commission I get if you decide to purchase through my links. Read more here.
Video
Prefer video? Watch it here:
Introduction – Why Fintech ETFs?
Fintech is shorthand for "financial technology." It refers to technology companies involved in mobile payments, e-commerce, budgeting, credit, etc. Sometimes these can be small, volatile startups that are hard to pick individually, so ETFs provide a vehicle to diversify within this narrow market segment.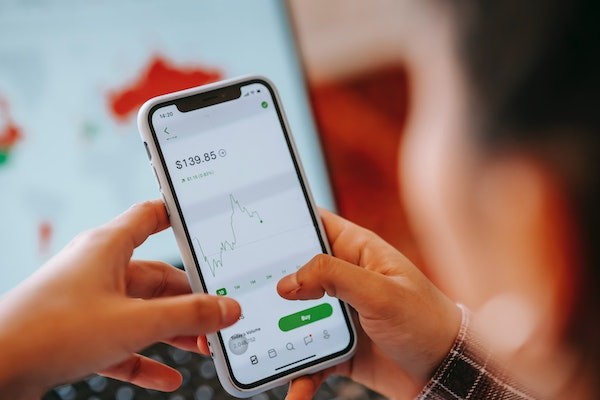 Fintech usage has soared due to the pandemic, with more people adopting contactless payment systems that service a demand not satisfied by the traditional banking sector. Think companies like Square, Paypal, Apple, etc. Everyone has a smartphone and internet access now, setting the stage for fintech to continue surging in popularity.
Surveys show most consumers are unhappy with their traditional big bank, further accelerating the shift to innovative, online-only, tech-driven banking solutions. Fintech is not just mobile payments and banking; it extends to things like budgeting, credit, insurance, lending, mortgages, savings, investing, and more.
Below are the best fintech ETFs.
The 4 Best Fintech ETFs
The fintech ETFs below vary in scope, cost, popularity, and selection.
FINX – Global X Fintech ETF
FINX from Global X is the oldest fund in this space and has over $1 billion in assets. The fund captures companies in developed markets around the world that get most of their revenue from fintech – insurance, wealth management, payment solutions, lending, crowd funding, blockchain, and more.
The fund is market cap weighted and, as such, skews heavily to the U.S. at 65%, followed by Australia at 15%. Top 10 holdings include Square, Paypal, Intuit, Fiserv, and more. FINX has 40 holdings and an expense ratio of 0.68%.
ARKF – ARK Fintech Innovation ETF
ARKF is a fintech ETF from the popular ARK Invest led by Cathie Wood. ARK have seen crazy capital inflows recently, for better or for worse, due to their stellar performance in 2020. ARKF is actively managed, allowing managers to select and weight constituent stocks as they see fit. ARK as a whole are focused on "disruptive" companies.
ARKF launched in early 2019 and has since amassed over $4 billion in assets. ARK state that the fund aims to capture "the introduction of a technologically enabled new product or service that potentially changes the way the financial sector works."
The geographical exposure of ARKF differs somewhat from FINX above. It's also exposed about 65% to the U.S. but is then followed by Hong Kong (18%), Singapore (4%), and Japan (3%). Top 10 holdings differ as well. ARKF has over 10% in Square, and then holdings like Paypal, Zillow, Pinterest, and Shopify all comprise more than 3% each.
ARKF's active management commands a higher fee of 0.75%.
IPAY – ETFMG Prime Mobile Payments ETF
IPAY goes narrower within fintech, focusing solely on mobile payments stocks: payment infrastructure, processing, services, and solutions. This narrow segment is usually seen as having the most promise under the fintech umbrella. Surprisingly, this fund has over $1 billion in assets.
Top 10 holdings include the usual suspects like Visa, American Express, Mastercard, Square, and Discover.
This narrow focus comes at a cost; IPAY has a fee of 0.75%.
TPAY – Tortoise Digital Payments Infrastructure Fund
TPAY is very similar to IPAY but roughly equally weights its holdings, so it's not as heavily skewed to the big credit card providers like Visa, Mastercard, etc., even though those names are still in the top 10 holdings. No single company makes up more than 5% of the fund.
TPAY is much less popular with only about $11 million in assets, but it's also much cheaper with a fee of 0.40%.
Where To Buy These Fintech ETFs
All these fintech ETFs should be available at any major broker. My choice is M1 Finance. The broker has zero trade commissions and zero account fees, and offers fractional shares, dynamic rebalancing, and a modern, user-friendly interface and mobile app. I wrote a comprehensive review of M1 Finance here.
Canadians can find the above ETFs on Questrade or Interactive Brokers. Investors outside North America can use eToro or possibly Interactive Brokers.
---
Interested in more Lazy Portfolios? See the full list here.
Disclaimer:  While I love diving into investing-related data and playing around with backtests, this is not financial advice, investing advice, or tax advice. The information on this website is for informational, educational, and entertainment purposes only. Investment products discussed (ETFs, mutual funds, etc.) are for illustrative purposes only. It is not a recommendation to buy, sell, or otherwise transact in any of the products mentioned. I always attempt to ensure the accuracy of information presented but that accuracy cannot be guaranteed. Do your own due diligence. I mention M1 Finance a lot around here. M1 does not provide investment advice, and this is not an offer or solicitation of an offer, or advice to buy or sell any security, and you are encouraged to consult your personal investment, legal, and tax advisors. All examples above are hypothetical, do not reflect any specific investments, are for informational purposes only, and should not be considered an offer to buy or sell any products. All investing involves risk, including the risk of losing the money you invest. Past performance does not guarantee future results. Opinions are my own and do not represent those of other parties mentioned. Read my lengthier disclaimer here.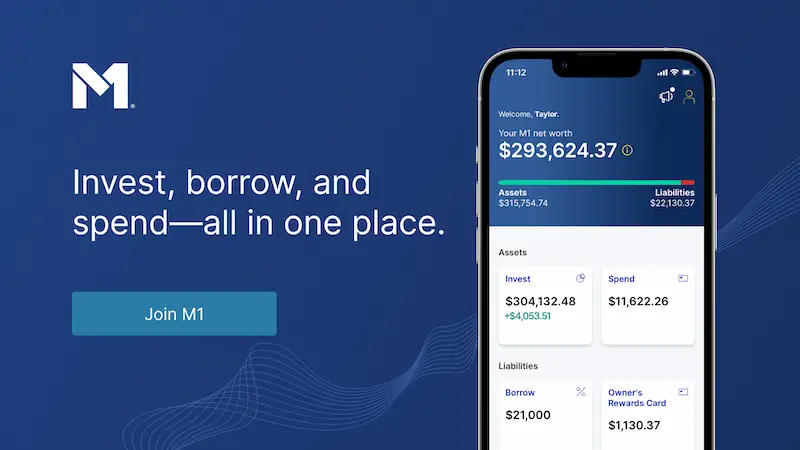 Are you nearing or in retirement? Use my link here to get a free holistic financial plan from fiduciary advisors at Retirable to manage your savings, spend smarter, and navigate key decisions.
Don't want to do all this investing stuff yourself or feel overwhelmed? Check out my flat-fee-only fiduciary friends over at Advisor.com.