Invesco has some go-to ETFs for certain indexes and asset types. Here we'll look at 6 of the most popular Invesco ETFs.
Disclosure:  Some of the links on this page are referral links. At no additional cost to you, if you choose to make a purchase or sign up for a service after clicking through those links, I may receive a small commission. This allows me to continue producing high-quality, ad-free content on this site and pays for the occasional cup of coffee. I have first-hand experience with every product or service I recommend, and I recommend them because I genuinely believe they are useful, not because of the commission I get if you decide to purchase through my links. Read more here.
Introduction – Invesco ETFs
Invesco is an asset management company headquartered in Atlanta, Georgia and founded in 1978.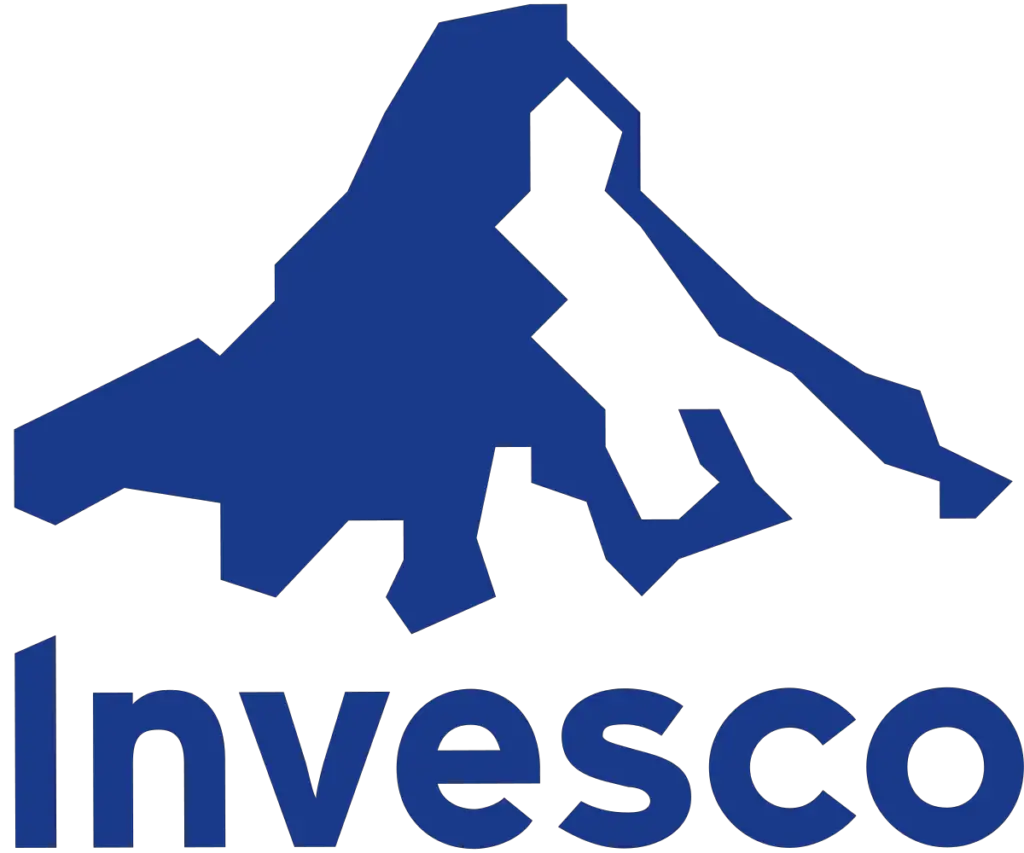 For several key indexes and asset types like the NASDAQ-100 and Commodities, Invesco has the most popular ETFs. They also offer some factor-focused ETFs that have surged in popularity in recent years.
In recent years, Invesco has acquired Guggenheim Investments' ETF business as well as OppenheimerFunds.
Let's dive into the best Invesco ETFs.
QQQ – Invesco QQQ Trust
QQQ probably needs no introduction. It is one of the largest, most highly traded ETFs, with nearly $150 billion in assets. The fund seeks to track the NASDAQ-100 Index, a market-cap-weighted index composed of the 100 largest non-financial large cap growth stocks listed on the NASDAQ. QQQ is largely concentrated in tech and is typically much more volatile than the broader market. It has an expense ratio of 0.20%.
RSP – Invesco S&P 500 Equal Weight ETF
As the name suggests, RSP takes the market-cap-weighted S&P 500 Index and applies an equal weighting to the stocks, providing arguably more balanced exposure and avoiding concentration in a handful of companies. As such, RSP allows for more mid-cap exposure.
Specifically, RSP has more loading on the Size and Value factors than an ETF like VOO that tracks the true S&P 500 Index. Because of this, RSP has outperformed the underlying index historically, albeit with greater volatility. This fund has an expense ratio of 0.20%.
SPLV – Invesco S&P 500 Low Volatility ETF
SPLV holds stocks from the S&P 500 that have exhibited low volatility. The "low volatility anomaly" is the counterintuitive observation that low volatility stocks have outperformed the most volatile stocks historically. We would expect drawdowns to be smaller for low volatility stocks compared to the broader market; they are considered "defensive" in that sense. This fund has an expense ratio of 0.25%.
PDBC – Invesco Optimum Yield Diversified Commodity Strategy No K-1 ETF
PDBC is far and away the most popular fund to access Commodities (metals, energy, livestock, and agriculture), usually held as an inflation hedge. As the name suggests, this fund has the convenient bonus of not producing the famously annoying K-1 form at tax time, unlike most commodity funds. This fund gets you exposure to 14 commodity markets including oil, gasoline, corn, gold, sugar, natural gas, soybeans, and zinc. It has an expense ratio of 0.59%.
TAN – Invesco Solar ETF
TAN is a clean energy ETF. It's the only fund available to specifically target solar energy. TAN offers broad exposure to all aspects of the solar industry, including producers, installers, manufacturers, and suppliers of solar panels and components. The fund has nearly $4 billion in assets and a fee of 0.71%.
SPHD – Invesco S&P 500 High Dividend Low Volatility ETF
As the name suggests, SPHD holds stocks from the S&P 500 that exhibit low volatility and have a high dividend yield. As such, it is very popular among dividend investors. This fund has over $2 billion in assets and an expense ratio of 0.30%.
Where To Buy These Invesco ETFs
All the above Invesco ETFs should be available at any major broker. My choice is M1 Finance. The broker has zero trade commissions and zero account fees, and offers fractional shares, dynamic rebalancing, intuitive pie visualization, and a sleek, user-friendly interface and mobile app. I wrote a comprehensive review of M1 Finance here.
---
Interested in more Lazy Portfolios? See the full list here.
Disclaimer:  While I love diving into investing-related data and playing around with backtests, this is not financial advice, investing advice, or tax advice. The information on this website is for informational, educational, and entertainment purposes only. Investment products discussed (ETFs, mutual funds, etc.) are for illustrative purposes only. It is not a recommendation to buy, sell, or otherwise transact in any of the products mentioned. I always attempt to ensure the accuracy of information presented but that accuracy cannot be guaranteed. Do your own due diligence. I mention M1 Finance a lot around here. M1 does not provide investment advice, and this is not an offer or solicitation of an offer, or advice to buy or sell any security, and you are encouraged to consult your personal investment, legal, and tax advisors. All examples above are hypothetical, do not reflect any specific investments, are for informational purposes only, and should not be considered an offer to buy or sell any products. All investing involves risk, including the risk of losing the money you invest. Past performance does not guarantee future results. Opinions are my own and do not represent those of other parties mentioned. Read my lengthier disclaimer here.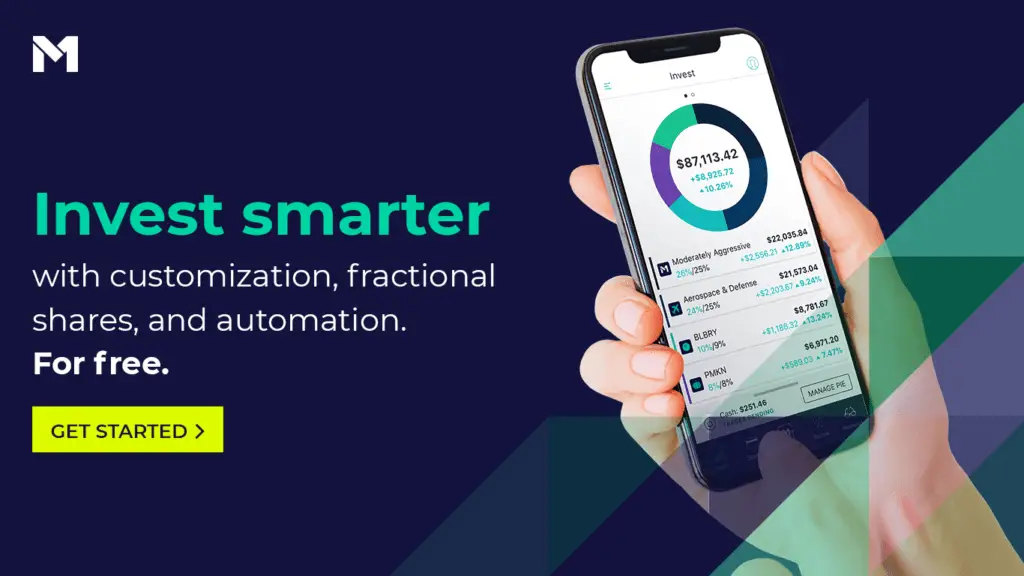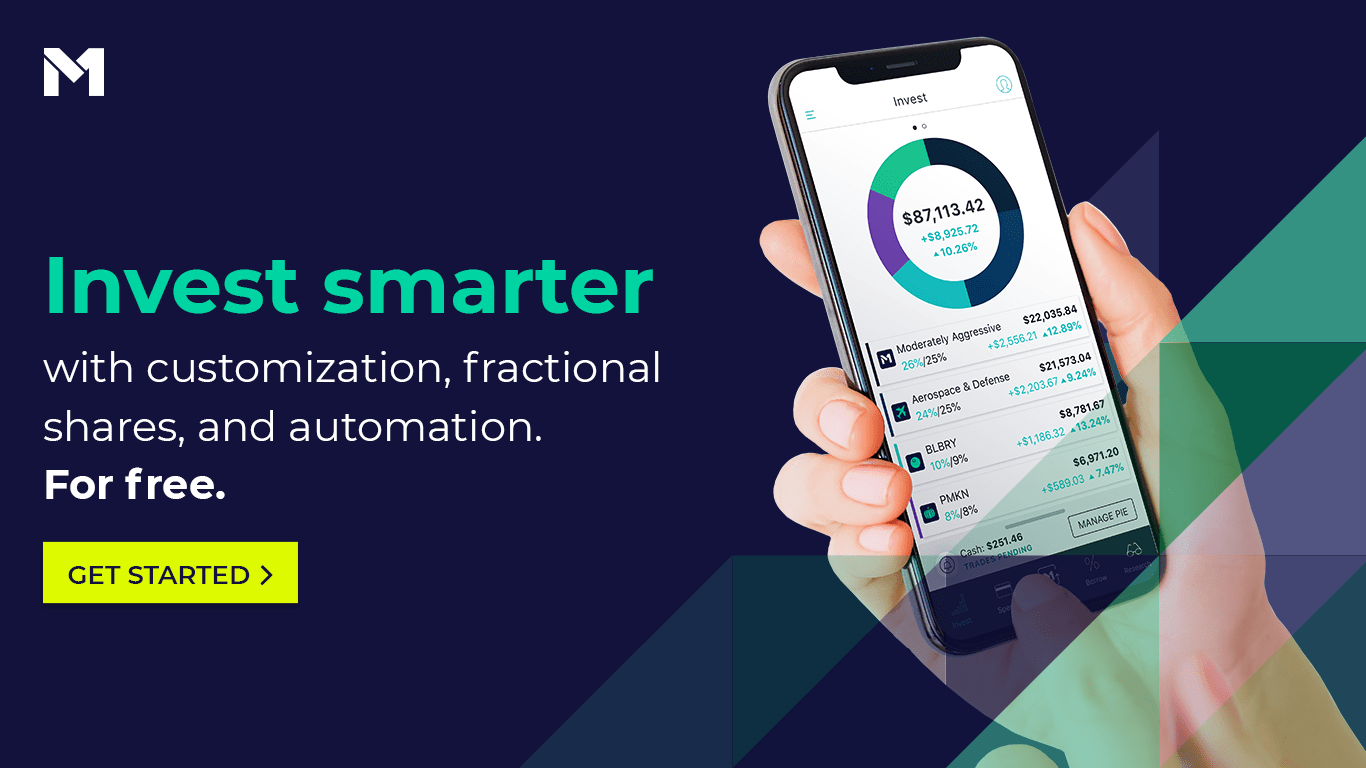 Are you nearing or in retirement? Use my link here to get a free holistic financial plan from fiduciary advisors at Retirable to manage your savings, spend smarter, and navigate key decisions.
Don't want to do all this investing stuff yourself or feel overwhelmed? Check out my flat-fee-only fiduciary friends over at Advisor.com.