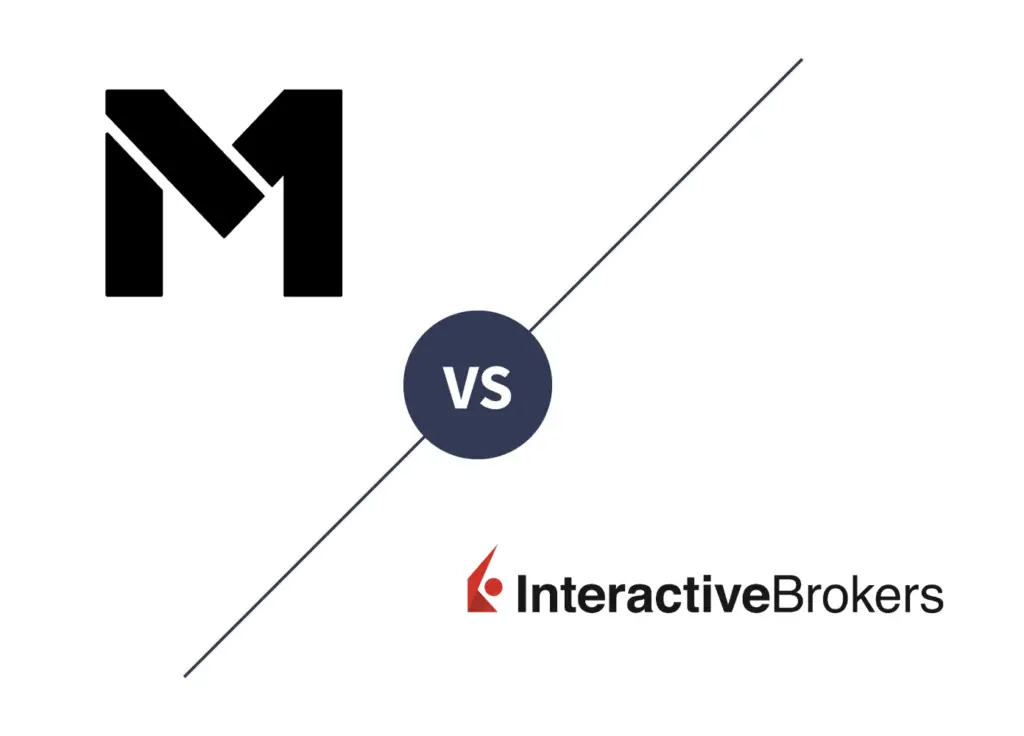 If you're looking to invest with zero commissions and low margin rates, chances are you've run across M1 Finance and Interactive Brokers. Let's get right into comparing the two.
Disclosure:  Some of the links on this page are referral links. At no additional cost to you, if you choose to make a purchase or sign up for a service after clicking through those links, I may receive a small commission. This allows me to continue producing high-quality, ad-free content on this site and pays for the occasional cup of coffee. I have first-hand experience with every product or service I recommend, and I recommend them because I genuinely believe they are useful, not because of the commission I get if you decide to purchase through my links. Read more here.
M1 Finance vs. Interactive Brokers – Summary Comparison
| | | |
| --- | --- | --- |
| | | |
| | | |
| | | |
| | | |
| | | |
| | | |
| | | |
| | | |
| | | |
| | | |
| | | |
| | | |
| | | |
| | | |
| | | |
| | | |
| | M1 Finance will be much easier to navigate than Interactive Brokers for novice investors. If you don't need all-day trading and if you want access to automatic rebalancing, M1 Finance is the better choice. | Interactive Brokers has some of the lowest fees and cheapest margin rates in the game. Unfortunately, their interfaces and mobile apps are severely lacking. If you are a day trader and need order control, go with Interactive Brokers over M1 Finance. |
| | | |
M1 Finance vs. Interactive Brokers – Fees and Commissions
For U.S. investors, in relation to U.S. exchange-listed stocks and ETF's, both M1 Finance and Interactive Brokers have zero commissions and zero account fees.
M1 Finance vs. Interactive Brokers – Account Types
M1 Finance offers taxable, Joint, Traditional IRA, Roth IRA, Rollover IRA, SEP IRA, Trust, and Custodial (M1 Plus members) accounts. They currently do not offer SIMPLE IRA, 401(k), Solo 401(k), 529, HSA, or Non-Profit accounts.
Interactive Brokers offers the exact same accounts with their IBKR Lite plan.
Note that M1 Finance is only available to U.S. customers. Interactive Brokers is available to customers in multiple countries.
M1 Finance vs. Interactive Brokers – Mobile App
M1 Finance has a sleek, intuitive, user-friendly, robust mobile app for both Apple iOS and Android: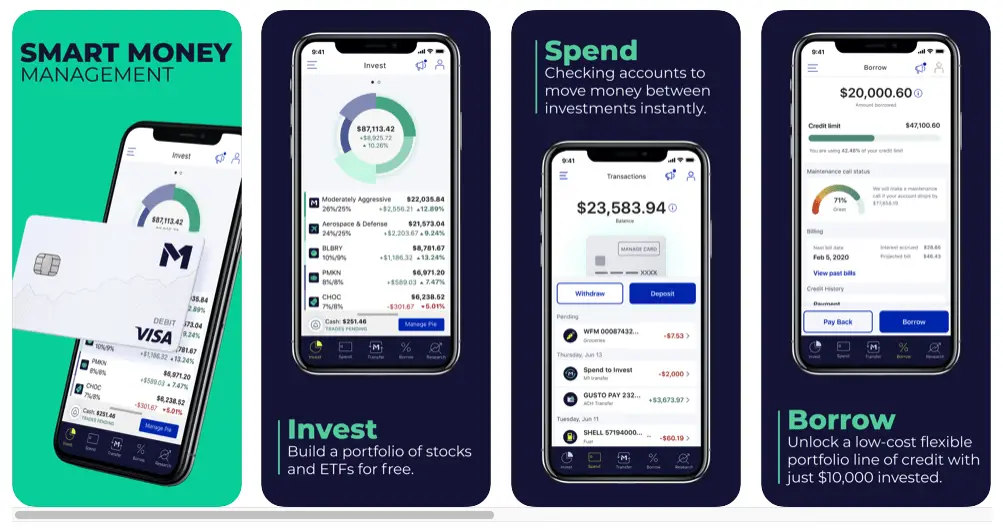 According to users, the mobile apps of Interactive Brokers seem to be notoriously buggy and not well-supported. Here are some screenshots of the app: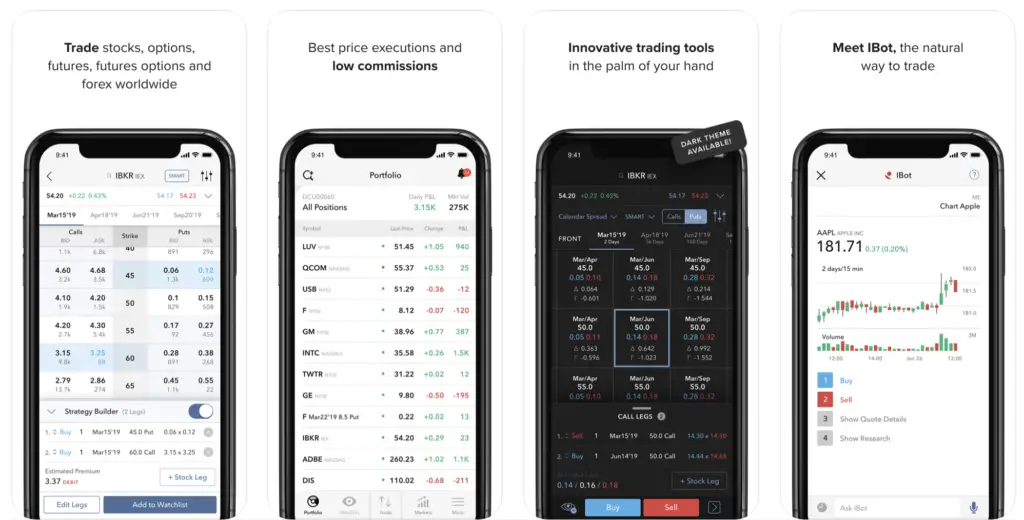 M1 Finance vs. Interactive Brokers – User Interface
To be frank, the Interactive Brokers interface is downright awful and antiquated. It will be especially confusing for a beginner investor. I would argue Interactive Brokers is definitely only suitable for sophisticated, seasoned investors and traders. Their user interface looks like this: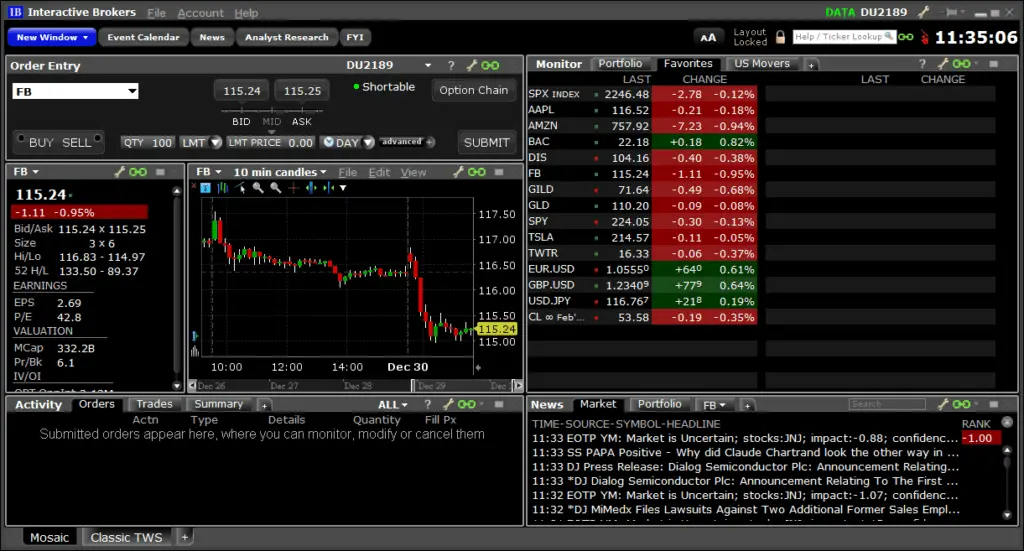 The interface for M1 Finance, on the other hand, is extremely simple and intuitive with its pie-based visualization, and is perfect for beginner and seasoned investors alike: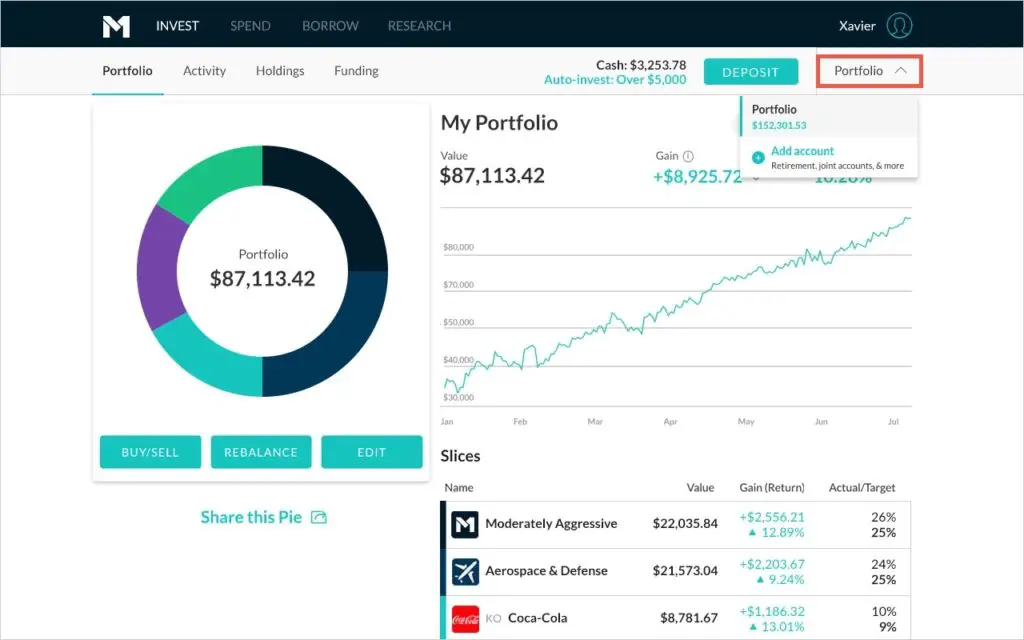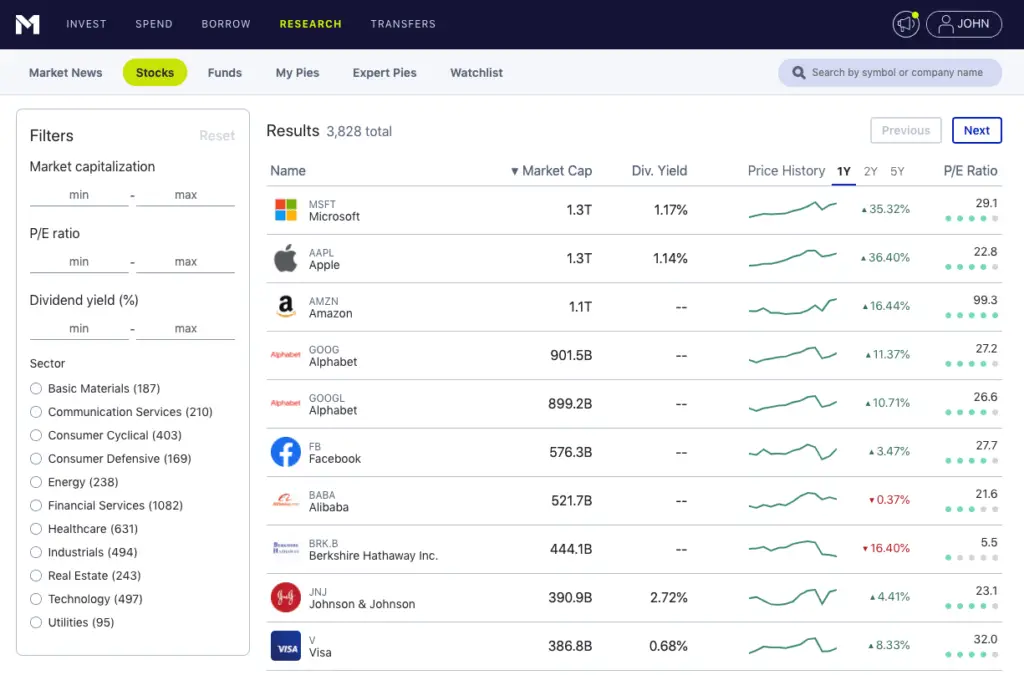 M1 Finance vs. Interactive Brokers – Customer Service
IB's customer service is not horrible but not great. Customer service from M1 is comparable. Positive and negative anecdotes exist for both brokers. I'd say it's a tie.
M1 Finance vs. Interactive Brokers – Minimum Deposit
Both Interactive Brokers and M1 Finance have no minimum deposit required.
M1 Finance vs. Interactive Brokers – Investment Products
Interactive Brokers is more suited for traders and allows the trading of stocks, ETF's, options, and futures contracts, as well as forex, among other things.
M1, on the other hand, doesn't have these things, and is better suited for long-term buy-and-hold investors of stocks and ETF's. M1 offers most stocks and ETF's listed on major exchanges.
M1 Finance vs. Interactive Brokers – Extra Features
Interactive Brokers doesn't provide access to an integrable checking account like you can get with M1 Finance via M1 Spend. With their premium M1 Plus option, you can earn interest and cash back on that checking account.
Interactive Brokers has much more charting and technical analysis tools, albeit in a clunky interface. M1's offerings here are pretty simple, but again, M1 is not designed for traders.
IB also doesn't employ M1's famous "dynamic rebalancing," which strategically allocates new deposits to maintain your portfolio's target allocations.
M1 Finance vs. Interactive Brokers – Margin
Margin rates between Interactive Brokers and M1 Finance are pretty similar. Both are extremely low. Margin rates are as follows for a $100,000 margin loan:
IB Lite – 2.55%
IB PRo – 1.55%
M1 Finance – 3.50%
M1 Plus – 2.00%
Perhaps the most important difference though is the fact that margin from Interactive Brokers can only be used to leverage your portfolio with them (i.e. buy more securities), whereas a margin loan from M1 Finance can be used for whatever you want – refinancing higher-interest debt, major purchases, unexpected expenses, etc.; it's just a low-interest collateralized loan.
To access margin, IB has a minimum invested balance requirement of $100,000. M1's requirement is only $5,000.
Remember that margin is an additional risk, including the risk of losing more than you invest. Margin is not available for retirement or custodial accounts. Rates may vary.
M1 Finance vs. Interactive Brokers – Summary and Conclusion
Both IB and M1 have no minimum deposit requirement.
Both IB and M1 offer commission-free trades and zero account fees for U.S. investors buying stocks and ETF's.
M1 Finance and Interactive Brokers offer the same account types.
Interactive Brokers has a clunky, confusing interface that would only be suitable for sophisticated investors and traders. M1 Finance has a beautifully simple and intuitive interface.
Similarly, Interactive Brokers has a notoriously bad and buggy mobile app. The M1 Finance mobile app is sleek, intuitive, and robust.
Customer service should be comparable between the two.
IB offers some extra securities for traders like options, futures, and forex. M1 only offers stocks and ETF's.
IB, being better suited for trading, has more charting and analysis tools than M1.
M1 offers "dynamic rebalancing." IB doesn't.
Margin rates between the two are roughly comparable, but M1's margin loan can be used for anything you want. M1's minimum invested balance to be eligible for margin is $5,000. IB's minimum is $100,000.
I think M1 Finance slightly edges out over Interactive Brokers for the average retail investor due to the reasons above. Obviously, if you're a sophisticated, active trader looking for a day trading platform, or if you're interested in options, futures, and currencies, go with Interactive Brokers. If you're simply looking for a platform for long-term, buy-and-hold investing, go with M1 Finance.
I wrote a comprehensive review of M1 Finance here if you're interested in reading more about the nuances of the platform.
M1 Finance currently has an account transfer promotion to earn up to $15,000 as outlined below:
M1 also currently has a promotion for up to $500 when initially funding an investment account: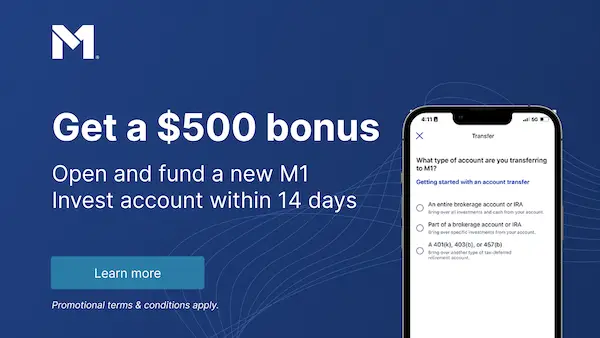 Disclaimer:  While I love diving into investing-related data and playing around with backtests, this is not financial advice, investing advice, or tax advice. The information on this website is for informational, educational, and entertainment purposes only. Investment products discussed (ETFs, mutual funds, etc.) are for illustrative purposes only. It is not a recommendation to buy, sell, or otherwise transact in any of the products mentioned. I always attempt to ensure the accuracy of information presented but that accuracy cannot be guaranteed. Do your own due diligence. I mention M1 Finance a lot around here. M1 does not provide investment advice, and this is not an offer or solicitation of an offer, or advice to buy or sell any security, and you are encouraged to consult your personal investment, legal, and tax advisors. All examples above are hypothetical, do not reflect any specific investments, are for informational purposes only, and should not be considered an offer to buy or sell any products. All investing involves risk, including the risk of losing the money you invest. Past performance does not guarantee future results. Opinions are my own and do not represent those of other parties mentioned. Read my lengthier disclaimer here.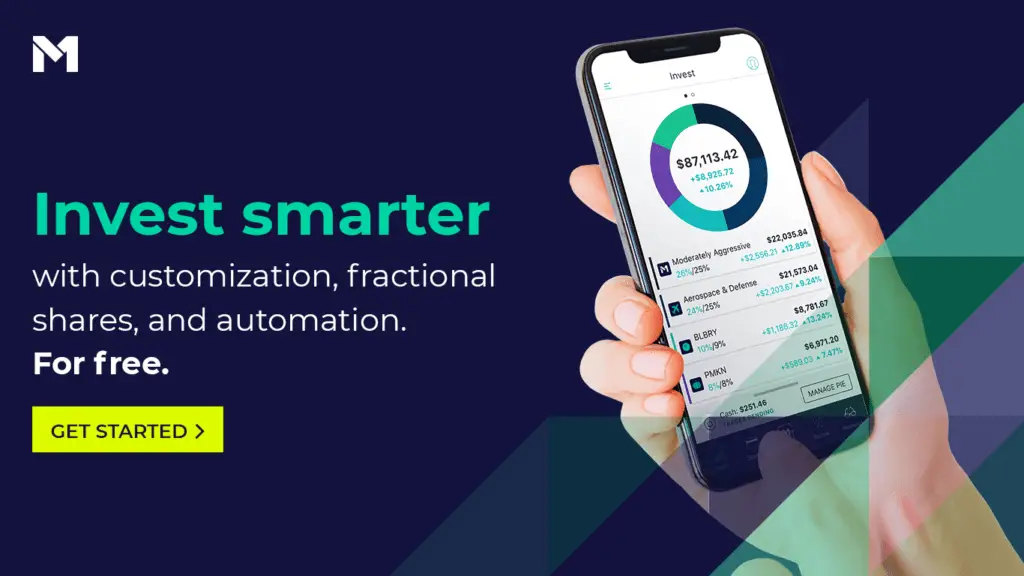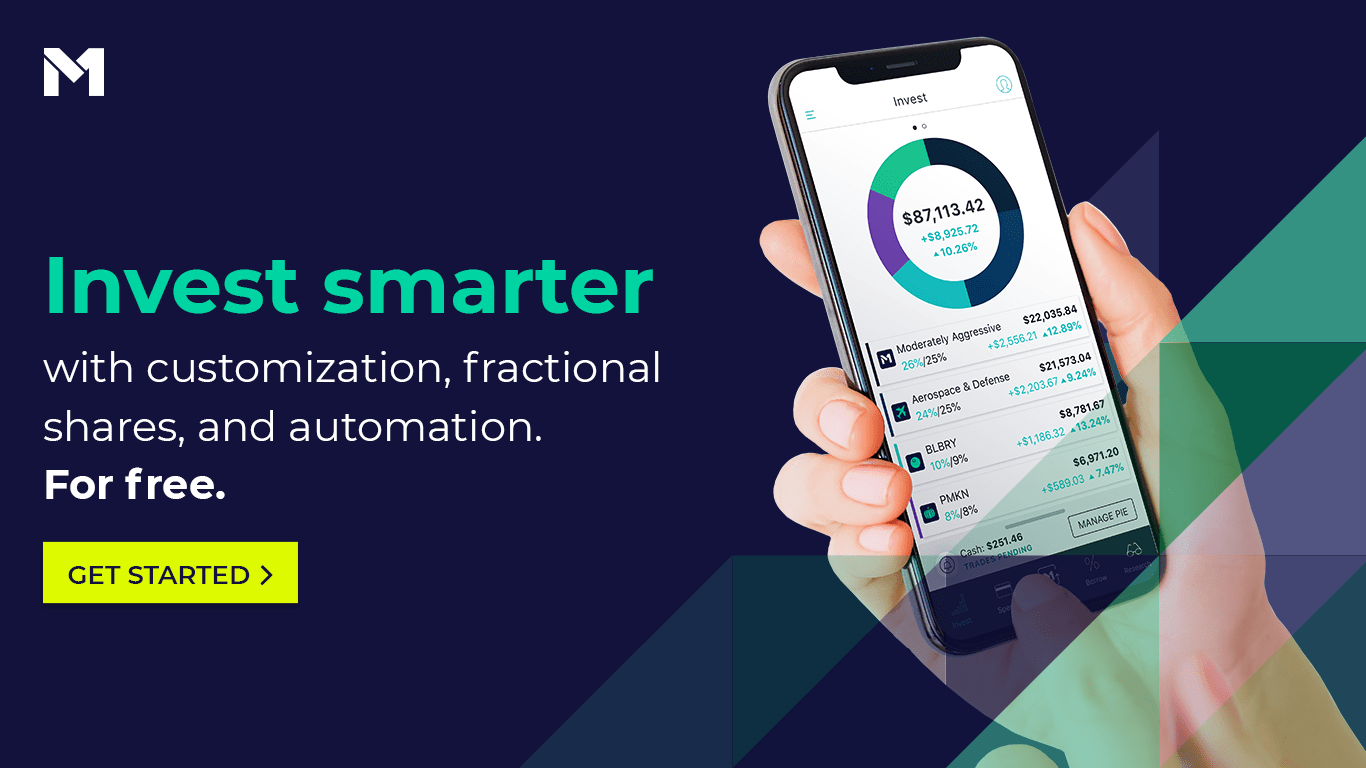 Are you nearing or in retirement? Use my link here to get a free holistic financial plan from fiduciary advisors at Retirable to manage your savings, spend smarter, and navigate key decisions.
Don't want to do all this investing stuff yourself or feel overwhelmed? Check out my flat-fee-only fiduciary friends over at Advisor.com.