Artificial intelligence is poised to be a major driver of innovation and growth for a wide range of industries. Here we'll look at the best AI ETFs for 2023.
Disclosure:  Some of the links on this page are referral links. At no additional cost to you, if you choose to make a purchase or sign up for a service after clicking through those links, I may receive a small commission. This allows me to continue producing high-quality, ad-free content on this site and pays for the occasional cup of coffee. I have first-hand experience with every product or service I recommend, and I recommend them because I genuinely believe they are useful, not because of the commission I get if you decide to purchase through my links. Read more here.
Video
Prefer video? Watch it here:
Introduction – Why AI?
Artificial intelligence, or AI for short, as the name suggests, refers to systems designed to mimic the human brain. The term broadly applies to synthetic "intelligence," learning, reasoning, and problem solving.
While AI is often associated with robots (usually ones that resemble human form), it is already used in many machines at a much smaller level across a wide variety of industries. Think task execution, recursive algorithms that self-optimize, and machine learning inside computers and on assembly lines.
Artificial intelligence is based on the premise that the human brain can be replicated to a degree in terms of its ability to think, improve, reason, and solve problems. AI systems can be simple or complex, depending on the intended application, and are usually based around algorithms. Think of IBM's "Watson" and its ability to diagnose disease based on symptoms being input and then prescribe treatment. Other examples include self-driving cars, computers that play chess, and Apple's famous personal assistant, Siri.
Artificial intelligence is constantly evolving and improving, and is already benefitting many industries including tech, telecommunication, finance, psychology, medicine, manufacturing, computer science, and more. At any level in any industry, AI is poised to be a major disruptive technology, and will likely provide a massive boost to productivity, thereby lowering costs and improving profitability.
The problem for investors seeking to go long on artificial intelligence is the fact that many pure AI and robotics stocks are small, volatile, foreign companies at risk of going under before their technology is brought to market. ETFs solve that problem, providing a basket of stocks to diversify exposure across the industry, thereby reducing single company risk. Below we'll explore the best artificial intelligence ETFs.
The 6 Best AI ETFs
Below are the 6 best AI ETFs to access the artificial intelligence industry.
QQQ – Invesco QQQ
Invesco QQQ is the famous ETF that tracks the NASDAQ-100 Index. What's this broad index fund doing on a list for artificial intelligence ETFs? The NASDAQ-100 is basically a tech fund – most of its holdings fall in the technology and newly created telecommunications sectors. While it's not a pure AI play by any means, you get heavy exposure to all the major players involved in artificial intelligence that are household names – both the designers/producers and the beneficiaries. Think Apple, Google, Microsoft, Facebook, Amazon, Tesla, NVIDIA, Adobe, Intel, Netflix, Qualcomm, AMD, etc. This makes QQQ a suitable tech and AI play for those who want to stay in US-listed large-caps without dealing with small, volatile Japanese companies.
QQQ is extremely popular with over $125 billion in assets. This ETF has an expense ratio of 0.20%.
VGT – Vanguard Information Technology ETF
Slightly narrower than QQQ above is the Vanguard Information Technology ETF (VGT), which focuses solely on tech stocks, excluding things like healthcare that QQQ has some exposure to. VGT also excludes telecommunications, though, so you won't find Google, Facebook, Netflix, etc. here. This ETF puts the spotlight more on pure tech large-caps like Apple, Microsoft, NVIDIA, Adobe, Intel, etc.
This ETF has over $43 billion, 328 holdings, and an expense ratio of 0.10%.
BOTZ – Global X Robotics & Artificial Intelligence ETF
The Global X Robotics & Artificial Intelligence ETF (BOTZ) provides more targeted exposure for a pure AI and robotics play. The fund seeks to track the Indxx Global Robotics & Artificial Intelligence Thematic Index, a market cap weighted index of tech and industrial stocks involved in artificial intelligence and robotics, from developed countries. The fund is concentrated heavily in Japan (42%), the United States (34%), and Switzerland (14%), and tilts to small caps (29%) and mid caps (13%).
While the ETF is a very concentrated industry play with only 32 holdings and is relatively expensive with an expense ratio of 0.68%, BOTZ is great for investors wanting narrow access to companies with explicitly stated business interests in AI and robotics. This ETF is pretty popular with over $1.7 billion in AUM.
ROBO – ROBO Global Robotics and Automation Index ETF
The ROBO Global Robotics and Automation Index ETF (ROBO) is very similar to BOTZ above in scope, but has fewer large-cap stocks in favor of more mid-cap focus. ROBO also has a higher number of holdings at 89 and has thus been less volatile (with lower returns) historically than BOTZ above. The fund seeks to track the Robo Global Robotics and Automation Index, an equal-weighted index comprised of U.S. and international stocks – in both developed and emerging markets – that provide devices or sensors for any types of robotics and artificial intelligence.
Unlike BOTZ above, ROBO is heavily concentrated in the United States at 50%, and also includes emerging markets like Taiwan (7.4%) and China (1.4%). ROBO is less popular than BOTZ, with $1.2 billion in assets, and is more expensive with an expense ratio of 0.95%. Also unlike BOTZ, most of the top 10 holdings in ROBO are not going to be household names. Investors seeking smaller, volatile, foreign companies may prefer ROBO over BOTZ.
ARKQ – ARK Autonomous Technology & Robotics ETF
Next in popularity is one of the famous actively managed ETFs from ARK Funds. The ARK Autonomous Technology & Robotics ETF (ARKQ) aims to identify companies that will benefit the most from automation and artificial intelligence. Specifically, the fund's managers are interested in things like autonomous driving, 3D printing, automation, and energy storage. Because of this, the fund includes obvious names like Apple, NVIDIA, Amazon, and Tesla, but also has industrial players like John Deere and Caterpillar.
This ETF is focused heavily in the U.S. (83%), followed by Hong Kong (5%), Japan (2%), and China (2%). It has much lower liquidity than the above ETFs, with about $600 million in assets. The fund has an expense ratio of 0.75%.
IRBO – iShares Robotics and Artificial Intelligence Multisector ETF
The iShares Robotics and Artificial Intelligence Multisector ETF (IRBO) is one of the newer AI ETFs on the scene, incepted in June of 2018. It happens to be by far the most affordable fund on this list, with an expense ratio of 0.47%. This fund seeks to track the NYSE FactSet Global Robotics and Artificial Intelligence Index, an equal-weighted index comprised of companies from around the world involved in robotics and artificial intelligence.
This ETF could also be considered more diversified, with 103 holdings spread more evenly geographically. Exposure includes the United States (56%), Japan (10%), Hong Kong (8%), China (7%), Korea (4%), France (4%), Taiwan (3%), and others. Top holdings include Pinterest, DouYu, Xiaomi Corp., LG, Yandex, AMD, and more. No individual holding makes up more than 2% of the fund. The top 10 holdings make up only 14% of the fund.
Where To Buy These AI ETFs
All the above AI ETFs should be available at any major broker. My choice is M1 Finance. The online broker has zero trade commissions and zero account fees, and offers fractional shares, dynamic rebalancing, intuitive pie visualization, and a sleek, user-friendly interface and mobile app. I wrote a comprehensive review of M1 Finance here.
Canadians can find the above ETFs on Questrade or Interactive Brokers. Investors outside North America can use eToro or possibly Interactive Brokers.
---
Interested in more Lazy Portfolios? See the full list here.
Disclaimer:  While I love diving into investing-related data and playing around with backtests, this is not financial advice, investing advice, or tax advice. The information on this website is for informational, educational, and entertainment purposes only. Investment products discussed (ETFs, mutual funds, etc.) are for illustrative purposes only. It is not a recommendation to buy, sell, or otherwise transact in any of the products mentioned. I always attempt to ensure the accuracy of information presented but that accuracy cannot be guaranteed. Do your own due diligence. I mention M1 Finance a lot around here. M1 does not provide investment advice, and this is not an offer or solicitation of an offer, or advice to buy or sell any security, and you are encouraged to consult your personal investment, legal, and tax advisors. All examples above are hypothetical, do not reflect any specific investments, are for informational purposes only, and should not be considered an offer to buy or sell any products. All investing involves risk, including the risk of losing the money you invest. Past performance does not guarantee future results. Opinions are my own and do not represent those of other parties mentioned. Read my lengthier disclaimer here.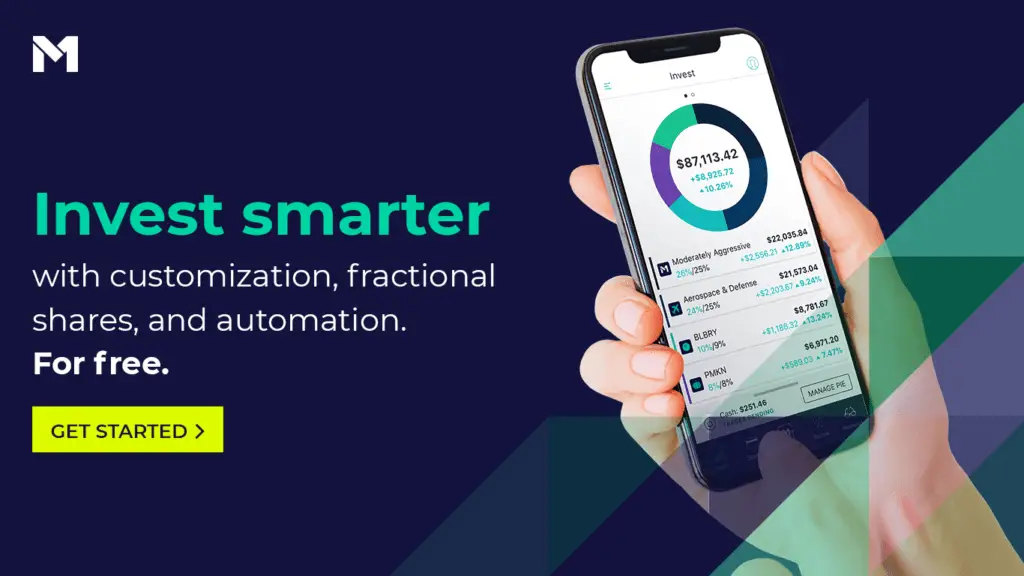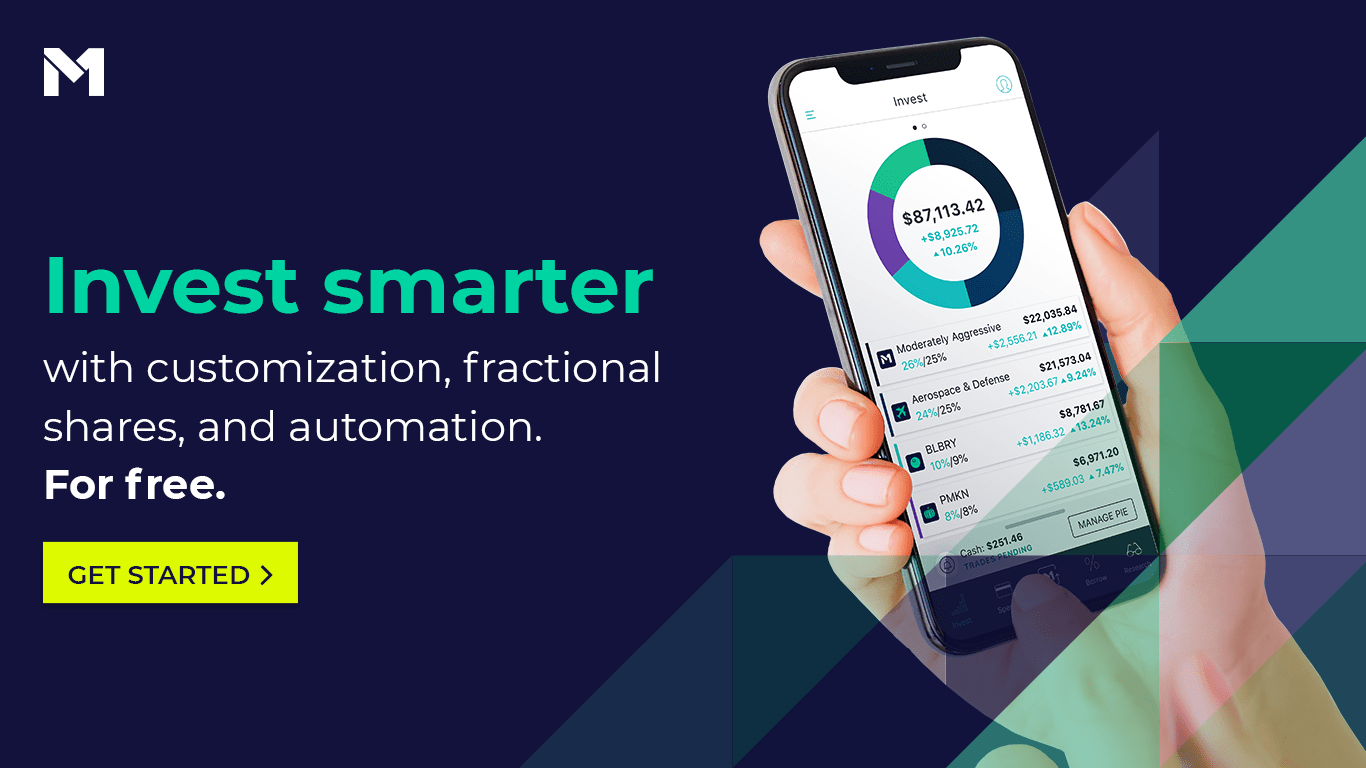 Are you nearing or in retirement? Use my link here to get a free holistic financial plan from fiduciary advisors at Retirable to manage your savings, spend smarter, and navigate key decisions.
Don't want to do all this investing stuff yourself or feel overwhelmed? Check out my flat-fee-only fiduciary friends over at Advisor.com.